Learning and Teaching Awards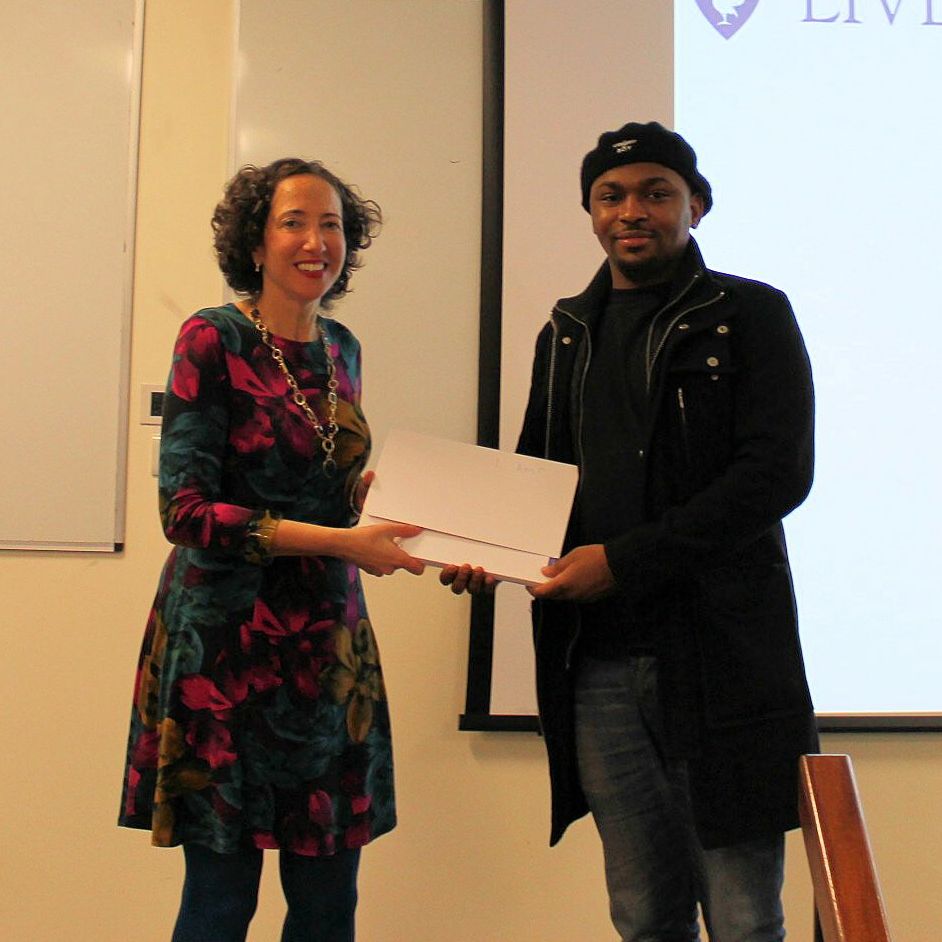 On Tuesday 19th April we held an event with our final year students to mark the achievements they have made during their time at Liverpool.
Hosted by Head of the School of Law and Social Justice Prof. Debra Morris, we heard from staff Prof Helen Stalford and Prof Michael Dougan about their experiences at the Law School.
We also heard from guest speakers, all of whom are Law School alumi. Stephen Peacock of Weightmans spoke about the highs and lows of legal practice, and David Kraft and Rob Lawson spoke about their time working with refugees in Calais.
Four students were awarded Weightmans Prizes for outstanding contributions to the life of the Law School - Amir Shehu, Vito Pun, Jasmine Radford and Chloe Lee, and these students also spoke about their time here at Liverpool, outlining the opportunities, experiences and networks which they have enjoyed in the course of their degrees.