Law Student awarded on The Washington-Ireland Program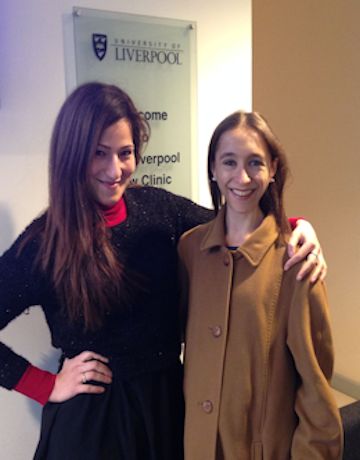 We are proud to announce that one of our law students Jasmine Radford has successfully been awarded a prestigious position on The Washington-Ireland Program for Service and Leadership (WIP).
WIP is a network of leaders and influencers from communities all around Northern Ireland, Ireland and the US who share a common vision for a peaceful Northern Ireland and Ireland where there are mutually supportive and constructive relationships between and within all communities. WIP's mission is to develop, support and engage generations of leaders who can build and sustain these relationships.
Each year, WIP selects 30 talented students to join their network of leaders and influencers by completing a 12-month program of service and leadership development. Participants are exposed to leadership frameworks and challenges, while gaining critical skills to help them succeed both at home and in a global framework. WIP's leadership curriculum develops the next generation of leaders and influencers through an emphasis on new thinking and new ways of taking action.
Happy to have gained a place on the program Jasmine stated: "Nothing could have prepared me more for the challenging work that WIP will entail, than my student experience at the University of Liverpool. I will relish the opportunity to partake in this valuable programme and thank the School of Law & Social Justice for the inspiration and teaching I have received".
For more on the programme see: http://wip15.wiprogram.org/about/