Dr John Tribe features on Sky News discussing Royal Patronage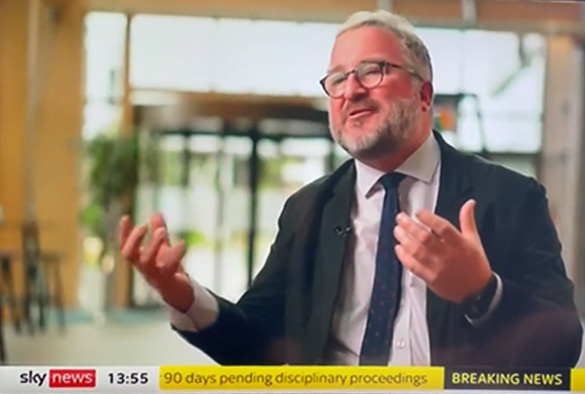 Dr. John Tribe, Senior Lecturer in Law in the School of Law and Social Justice, was interviewed by Sky News Royal correspondent Laura Bundock for a piece on Royal patronage.
In the Sky News interview, John and Laura discussed Royal patronage and the idea of the 'Patronage Bargain', which is the symbiotic relationship that exists between the charity patron and the charity client. This idea is mooted by John in various articles, including The Conversation and the Conveyancer and Property Lawyer.

John and Laura discussed the ingredients of the 'Patronage Bargain' and why Royal patrons and charities benefit from patronage. The issue of Royal patronage has come to the fore following the recent slimming down of the working Royals. Laura questions whether there are enough working Royals to fulfil their patronage activity.
The Royal patronage piece aired on Saturday the 26th of August 2023 during the 13.00 news broadcast on Sky News.
Read more about the topic in a follow up article featured on Sky News online which quotes Dr John Tribe.
Find out more