School of Law and Social Justice delegation visit to Central Asia strengthens links with higher education institutions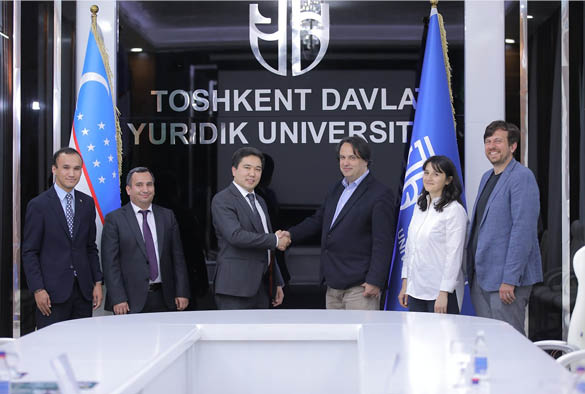 Professors Valsamis Mitsilegas, Mavluda Sattorova, and Kanstantsin Dzehtsiarou, visited Kazakhstan and Uzbekistan, to strengthen collaboration and cooperation in the fields of education and research across higher education institutions in Central Asia.
The trip, which took place from 16 – 24 May 2023, incorporated visits to KAZGUU University, Nazarbayev University, and the British Embassy in Kazakhstan, as well as Tashkent State University of Law, University of World Economy and Diplomacy, and Westminster International University in Tashkent in Uzbekistan. We are now working with these institutions to identify opportunities for both students and scholars to collaborate and build ties.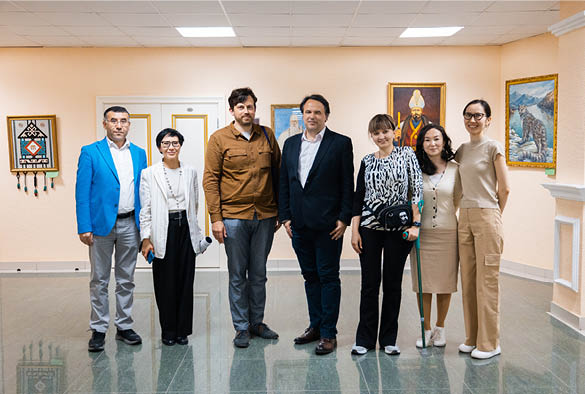 Photo credit: Maqsut Narikbayev University
Discussions across all higher education institutions showcased their educational and training processes, international cooperation ties, conditions, and the opportunities created for both students and scholars. The visit proved to be successful in investigating new partnerships and strengthening existing ones.
The delegation also met with officials from the Bolashak scholarship programme, an initiative of the Kazakh Government, which funds its high-performing citizens to study abroad at prestigious universities. In addition to postgraduate taught (PGT) and postgraduate research (PGR) scholarships, Bolashak has previously launched a scheme for 500 Strategic Fellows on a research or internship basis.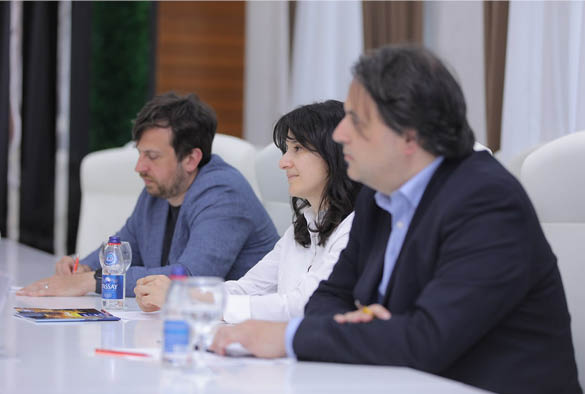 Photo credit: TSUL official
Through international collaborations, we aim to increase our postgraduate taught and research student intake, enhance research collaborations, and provide the opportunity for exchange of students and scholars within the field of law and social justice.
This visit is just one of the ways we are supporting our continued commitment to providing leading expertise and opportunity to students and scholars, through internationalisation.
Professor Valsamis Mitsilegas, Dean of the School of Law and Social Justice, said:
"We're keen to nurture and expand our partnerships across Asia and beyond. Through the continued development and expansion of these partnerships, we are able to increase our offering for both students and researchers at all levels. In turn, we hope this will increase the calibre of our output, as we look to position ourselves as a world-leading institution for education and research in the field of law and social justice."
Find out more