University of Liverpool Law Review Launches Annual Edition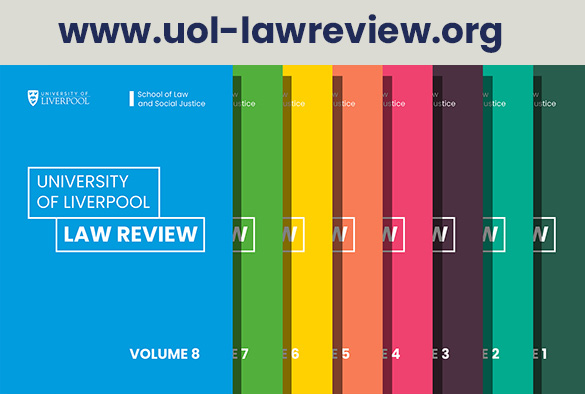 The Liverpool Law School has launched the new issue of the University of Liverpool Law Review (UoLLR). First published in 2015, the UoLLR is a student-led online legal journal, publishing one issue per academic year.
At the launch event, the Editorial Board presented the published papers and announced the renewal of their editorial team. The articles featured in Volume 8 showcase the high-quality academic work produced by students of the University of Liverpool. They cover a range of topics including regulating the dark web, reforming sex work and AI machines in the legal field.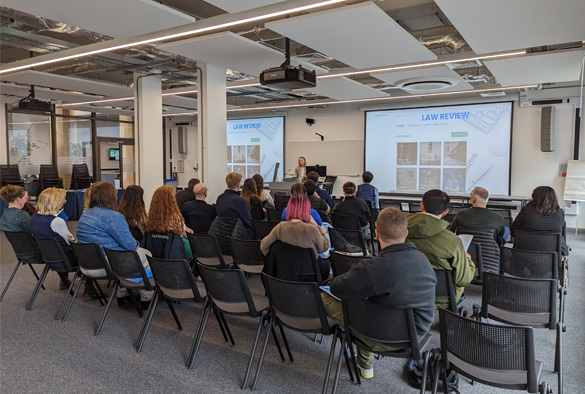 The UoLLR provides a platform for students to get their work published, participate in research outside the boundaries of the University's curriculum, and engage students with the wider academic community.
Lucy Barrow, Editor-in-Chief of Volume 8, said: "I have had the privilege of working with not only a committed and knowledgeable editorial board, but also authors who provided thought provoking essays and academics at the Liverpool Law School who afforded their time to provide specialised feedback and knowledge. The standard of work we have seen from authors this year has been outstanding and showcases perfectly the first-class work of students within the school regarding subject matter they are passionate about. As a board we urge everyone to take a look at Volume 8 and keep up to date with the Law Review process as Volume 9 begins in the very near future".
Volume 8 of the University of Liverpool Law Review is available to read on the UoLLR website.
Find out more