Prof Kanstantsin Dzehtsiarou is a proposed candidate for the position of the UN Special Rapporteur on Russia.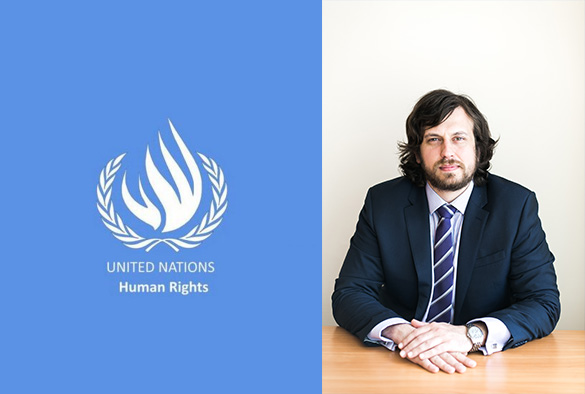 Professor in Human Rights Law & Associate Dean for Research and Impact, Kanstantsin Dzehtsiarou, is one of three shortlisted candidates being proposed to be the UN Special Rapporteur on the situation of human rights in the Russian Federation.
The report was published on the United Nations Human Rights website on Monday 30 January 2023 and can be downloaded below:
'Report of the Consultative Group to the President of the Human Rights Council relating to the vacancies of mandate holders to be appointed at the fifty-second session of the Human Rights Council - 30 January 2023'
Prof Kanstantsin Dzehtsiarou's biography is on page 12 of the report, and the list of shortlisted candidates interviewed by the Consultative Group is on page 21.
Find out more
In October 2022, the UN decided to appoint a Special Rapporteur to investigate human rights abuses in Russia.