Transforming Conflict-Affected Situations for Women: Dr Amanda Cahill-Ripley works with ESCR-Net on report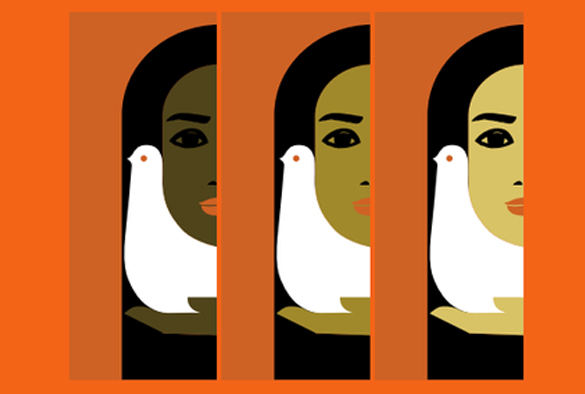 School of Law and Social Justice academic Dr Amanda Cahill-Ripley as representative of ESRAN-UKI (Economic and Social Rights Academic Network United Kingdom and Ireland) has been working with global NGO ESCR-Net (The International Network for Economic, Social and Cultural Rights) who bring together groups and individuals from the around the world with the mission of working to secure economic and social justice through human rights.
For the last two years, Amanda, has participated in cross-network discussions together with other members of the network, to work collaboratively to write an analytical report, "Building Sustainable Peace: Transforming Conflict-Affected Situations for Women".
Around the world in conflict affected situations, it is women and girls that are amongst those who are most affected by the disruption and violence of war, protracted conflict and occupation. Human rights that are most impacted include economic and social rights such as the right to adequate food, water, sanitation, and housing, as well as civil and political rights, such as the rights to life, liberty and security, freedoms of movement and freedom from torture, cruel, degrading and inhumane treatment, including sexual violence.
The report argues that in dealing with conflict-affected situations, it is vital to adopt an intersectional feminist approach via a human rights framework, which can help to identify and address the existing structural and systemic forms of discrimination and oppression facing women and girls and which far too often lead to conflict.
The report outlines seven key lessons and principles to guide work in the field including:
Giving attention to the root causes and complex dynamics of conflict
Addressing the historical roots of gender discrimination, gender stereotypes and traditional understandings of gender roles that perpetuate discrimination and inequality in order to realize substantive equality
Utilizing avenues for advocacy, mobilization and accountability at international level, as well as domestically, with an understanding that Economic, Social and Cultural Rights are justiciable
Building partnerships across sectors to ensure holistic support
Adopting holistic and multidimensional psychosocial and community-based approaches to interventions where appropriate
Ensuring effective outreach to women, including those in hard to reach areas
Protect all human rights defenders and especially address increased risks facing women human rights defenders
The report will be discussed at a launch event featuring members of the network and key speakers later in 2022 details of which will be advertised shortly.
Read the Executive Summary here.
To find out more about the project or to get involved with ESCR-Net's work contact Dr Amanda Cahill-Ripley.