Prof Mike Gordon on BBC Radio Merseyside discussing potential consequences of Metro Mayors launching legal action against UK Gov over local Covid restrictions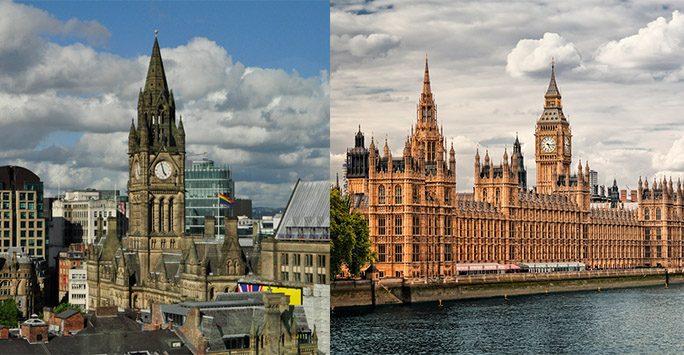 Professor Mike Gordon, Professor of Constitutional Law at Liverpool Law School, spoke to Clare Hamilton on her BBC Radio Merseyside show on Friday 16 October in relation to the ongoing clashes between the UK Central Government and the elected Metro Mayors, with regard to the Covid-19 tiered restrictions.
Mayors across the north of England have threatened joint legal action against the UK Central Government over Tier 3 Covid-19 restrictions. Greater Manchester Mayor, Andy Burnham, and Liverpool metropolitan mayor, Steve Rotherham, have both rejected the government's financial package for areas within a local lockdown, warning of the long-term devastating effects it would have for the region.
Speaking on the show, Prof Gordon was asked to consider what a legal challenge from the metro mayors could look like and how likely the success of legal action against the government would be:
"Threat of a legal action is probably one part of a broader arsenal in a political challenge, I think there are probably some difficulties around how you would bring about a legal action in these circumstances and the chances of success are probably open to discussion … It would be a fascinating case constitutionally to see one part of the state challenge another part of the state."
Prof Gordon also considered the contrast between the "soft" powers of the metro mayors and the devolved administrations in Scotland, Wales and Northern Ireland, who have got the legal devolved responsibility for implementing lockdowns and public health restrictions:
"Even though the metro mayors are doing a pretty good job at opposing the government, it actually shows that English regional devolution is a much poorer cousin of the full devolution that we have in Scotland and Wales and Northern Ireland … It is ultimately for the UK government to decide as they have the power to impose these Tier 3 lockdowns on regions of England if they want to do so."
He also noted that despite only having relatively limited powers in this area, the metro mayors have been able to achieve real prominence in their opposition to the Westminster government, but the key challenge now is whether they will be able to influence outcomes. Prof Gordon commented that it might be especially difficult to succeed in legal action which forced the government to increase the compensation package attached to Tier 3 restrictions, given the general reluctance of courts to order the government to spend on specific policies.
You can listen to the full interview with Professor Mike Gordon here
Professor Mike Gordon is a Professor of Constitutional Law at Liverpool Law School, you can read more about his work here: https://www.liverpool.ac.uk/law/staff/michael-gordon/