The Challenge
Led by Professor Douglas Baird and Professor Andrew Fairbairn (University of Queensland), a team of archaeologists are excavating and studying the remains of Boncuklu Höyük. Since 2006, the Boncuklu project has completed two months of fieldwork per year followed by work throughout the year in international laboratories to identify and understand the remains found at the site.
The project gives an exciting opportunity to investigate the reasons for the appearance of the first village farming communities in central Turkey, and allows us to develop a better understanding of the spread of farming through Anatolia into Europe.
Research Action
Excavation and analysis carried out by the team is providing us with a rich and detailed record of life in ancient Boncuklu. So far, the remains of 22 buildings have been excavated and we have discovered how Boncuklu people made their homes, the type of food they ate, the man-made objects they used for survival and how they buried their ancestors.
Working in partnerships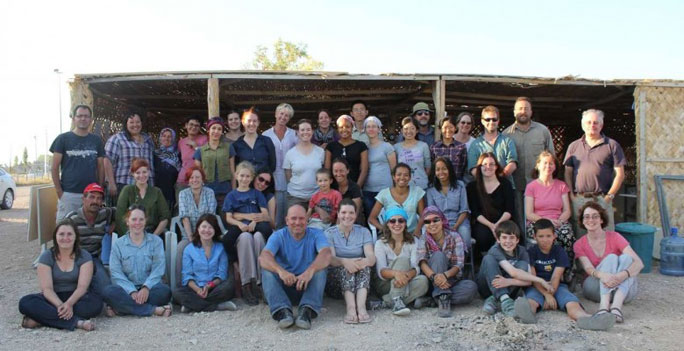 Since 2006 the site has been excavated by a team of staff and students from around the world, including:
University of Liverpool, UK
University College London, UK
University of Reading, UK,
University of Queensland, Australia
Cornell University, USA
Boncuklu is jointly directed by Professor Douglas Baird (University of Liverpool) and Dr Andrew Fairbairn (University of Queensland).
Outputs and outcomes
The team have developed an on-site visitor centre and produced a number of scholarly articles, books and freely available information in Turkish and English for the wider public, tourists and school children.
The educational resources developed from the project are used across several stages of the curriculum in all schools in Hayıroglu village, enabling local teachers and school children to explore the archaeological discoveries at Boncuklu and develop a much deeper understanding of the world importance of their local heritage.
The social archaeological approach taken at Boncuklu is significant as it helps to reveal the way people lived rather than just identifying 'treasures'. The (children's) booklet is useful as a teaching device.
Lokman Bacivan – local school teacher.
The Boncuklu Project has also contributed to the ongoing transformation of Konya archaeological museum, Boncuklu material will prominently feature as part of a broader Neolithic permanent exhibition in the new multi-million pound archaeology museum.
These materials, our media engagement and public engagement activities have served to develop a deeper understanding amongst a Turkish and international audience of the role of central Anatolia in the origins of farming.
The visit awoke a new interest for understanding Neolithic social life and lifestyle.

Quote from a Family Group at the on-site visitor centre at Boncuklu.