Archaeometallurgy continues to grow in the Department of ACE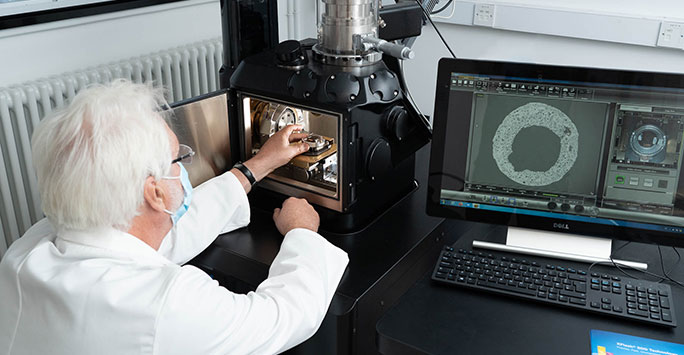 University of Liverpool investment in the Elizabeth Slater Archaeological Science laboratories in 2016 has fostered the growth of Archaeological Science, especially Archaeometallurgy (the study of past use and production of metals by humans). Alongside two AHRC funded projects looking at the metallurgy of Roman silver coinage lead by Dr. Matthew Ponting FSA, the laboratories have hosted a series of successful doctoral projects looking at archaeometallurgical topics ranging from Bronze Age copper production at The Great Orme to Roman coin forgery and the manufacture of Ancient Egyptian mirrors.
Recent success in obtaining prestigious European Research Council Funding (£2.4 million) for a five-year project investigating the metallurgy of Early Roman coinage has allowed for the appointment of two Postdoctoral Research Assistants to work on aspects of the research and the planning of an International Conference on the Metallurgy of Ancient Coinage.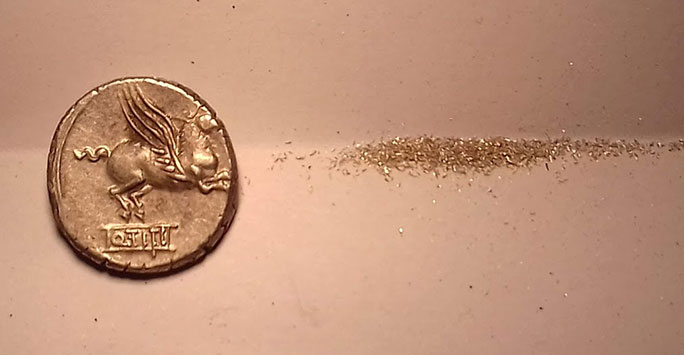 Coin sampling - part of a European Research Council Funded project.
The establishment of the University of Liverpool as a centre of excellence for Archaeometallurgy has attracted consultancy work and other collaborations including Ponting's work on the Rossett Lead ingot for Wrexham Museum Service, Satterthwaite medieval iron production as part of a larger project headed by Harold Mytum and Rob Philpott in collaboration with the Lake District National Park (HLF funded) and most recently Ponting's chemical and lead isotope analysis of the important hoard of Viking silver artefacts from Huxley for Liverpool Museums.
The Department's Archaeometallurgy consultancy projects are set to continue to grow. Future projects include Ponting's investigation of the silver coinage of the First British Empire, the breakaway state of the Emperor Carausius from AD 286 to AD 293 with Dr. Sam Moorhead of the British Museum and a collaboration with Dr Toby Martin of Oxford University investigating 'Silver and Society after Rome'.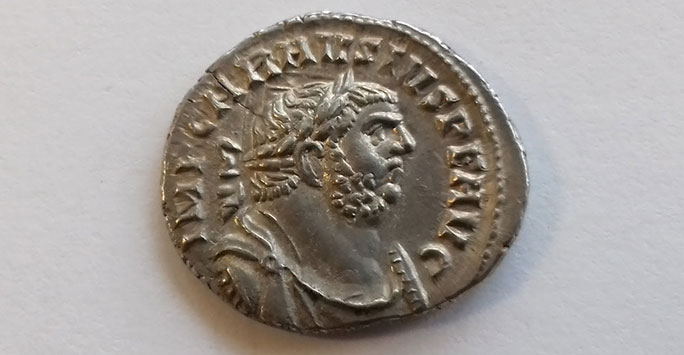 Coin of Carausius – the first British Emperor.
Discover More
Study in the Department of Archaeology, Classics and Egyptology at the University of Liverpool.