Experimental Archaeology: Roman kiln reconstruction at Ness Gardens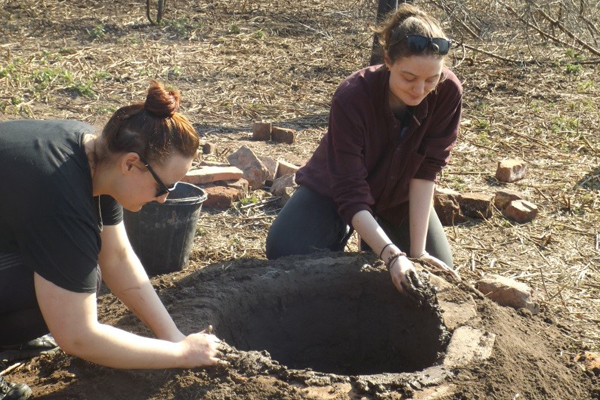 Guided by Graham Taylor of Potted History students from the Department of Archaeology, Classics, and Egyptology (ACE) have built a fully functional replica of a Roman up-draft pottery kiln at Ness Botanic Gardens.
This type of kiln would have been used to manufacture coarse wares such as Black Burnished Ware and Gray Ware cooking pots, indented beakers, plates, bowls and flagons.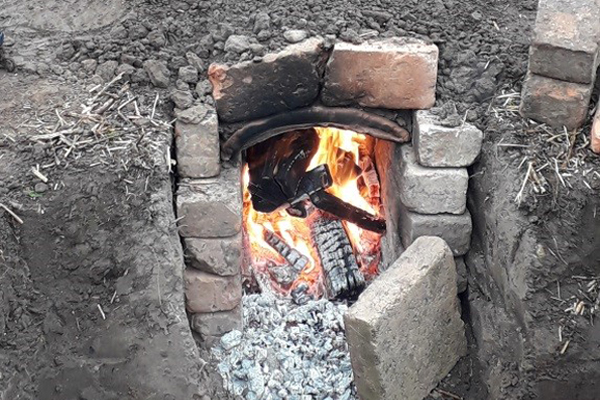 The replica kiln is made entirely from a mixture of materials found on site using traditional Roman methods. The internal floor and central support are made from specially selected clay, which will survive repeated exposure to high temperatures of between 800 and 1000 Centigrade.
It is through experiments such as these that we can hope to build a better idea of the cultural practices of our Roman ancestors.
The kiln is located near Ness Henge and it is the first step in establishing a partnership between Ness Botanic Gardens and the Department, as a centre for staff and students to carry out a variety of experimental archaeology projects and develop opportunities for public engagement.