Being Human Festival 2022
Posted on: 23 November 2022 by Mathew Fitzjohn and Georgia Petridou in 2022 posts
Find out more about our Department's involvement in the Being Human Festival 2022.
As part of 2022's Being Human Festival on Saturday 12 and Sunday 13 November families explored how people in the ancient Mediterranean understood their bodies, healing, illness, and the role of the ancient gods of health and medicine. We were able to hold our activities at World Museum Liverpool. The museum is a wonderful place to introduce our research to a wide range of people, and it is filled with fantastic archaeological objects that we can use to help everyone understand the ancient world.
Chrissy Partheni, Curator of classical antiquities at National Museums Liverpool curated a fantastic sample of some of the beautiful votive artefacts, from Classical Greece and Etruria, that had been offered to the gods as thanks for healing them.
Georgia Petridou presented amazing archaeological evidence of the Greek gods of health and medicine. Georgia introduced Asklepios, one of the ancient Greek gods of healing and medicine, and Hygiea the goddess of health using the beautiful diptych (artwork on two carved panels) from the museum. We were able to see beautiful marble relief carvings of gods such as Asklepios and Hygeia and Asklepios and ancient physicians, as well as images of various Asklepia, special healing sanctuaries, where ancient patients sought treatment for various ailments (often of chronic nature), and thanked the gods for healing an injury or illness.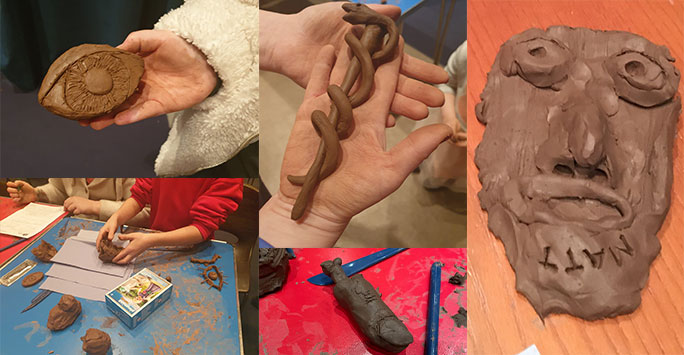 Georgia and Matthew Fitzjohn, along with Lynsey Shale and Jordan Poole, two postgraduate research students from the Department of Archaeology, Classics and Egyptology, explored some of the other amazing collections of National Museums Liverpool. All of the attendees were able to use the objects from the museum as inspiration to create their own ancient votives clay as well as LEGO mosaics that they could have offered to the gods. Children and their parents/carers created some spectacular votives in. We wanted to show some of them to you here: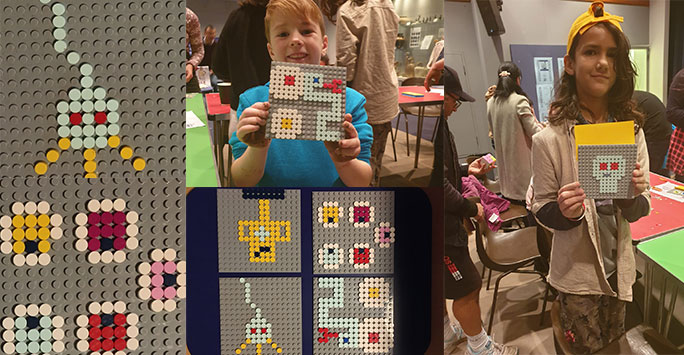 The activities at the World Museum were developed out of our research on the body and health in the ancient world. Georgia's research on the Lived Body in pain and the intersections of Graeco-Roman medicine and religion explores how ritualisation impacts on pain signification and subversion. Matthew's research on pollution in ancient urban spaces foregrounds urgent issues in environmental health studies. Our research on the body and its socio-cultural and religious contexts forms part of the research activity in University cross-faculty research in the critical medical humanities.
These activities were part of the department of University of Liverpool's activities for the Being Human Festival, which included our colleagues from Archaeology, Classics and Egyptology which took place at St James' Cemetery situated alongside Liverpool Anglican Cathedral; and St Patrick's Roman Catholic Church in historic Toxteth.
---