From el-Amarna to the English National Opera
Posted on: 2 April 2019 by Dr Roland Enmarch and Elissa Day in 2019 posts

Earlier this month, 10 Liverpool Egyptology students (both undergraduate and postgraduate), undertook a two-day visit to London – part-funded by a faculty prize for the quality of our Egyptology teaching. The trip was heavily oversubscribed, and students were selected by random ballot for the trip. We arranged the excursion around a visit to the English National Opera (ENO) to see Philip Glass' opera Akhnaten, based on the controversial pharaoh who abandoned Egypt's traditional gods, and instead devoted himself to the worship of the sun.
Despite a somewhat early start to the day at 5:30 a.m., by the time we arrived in London, we were still in good spirits! We made good use of our time to pack in plenty of museum tours. Dr John Taylor kindly showed us round the Egyptian stores of the British Museum, giving some of the students an opportunity to see the coffins and headrests on which they are working for their dissertations, as well as the chance to see iconic Egyptian artefacts such as the Papyrus of Ani (a famous copy of the Book of the Dead), not on display due to its fragile nature.
Later that day, it was time to head to the ENO for the highlight of our trip. Many of the students hadn't been to the opera before, and this truly was a baptism of (solar) fire. It was absolutely enthralling to see our set Bronze Age hieroglyphic texts come to life in the opera's libretto, set perfectly to Glass' austerely beautiful minimalist score. In a world which all too often uses Ancient Egypt as an inspiration only for light entertainment (mentioning no names, 'Gods of Egypt'!), it was refreshing to see a major figure of Egyptian history taken entirely seriously, with great and subtle artistry. The set was visually sumptuous, and, excitingly, many of the references were to texts and images studied throughout the Liverpool Egyptology degree programme. After seeing such a vivid and enthralling interpretation of an already fascinating period of history, it will be hard to think about the Amarna period ever again in quite the same way. Indeed, there was quite an unnerving moment towards the end, portraying a modern Egyptology lecturer teaching his pupils about Akhenaten. All very meta . . . !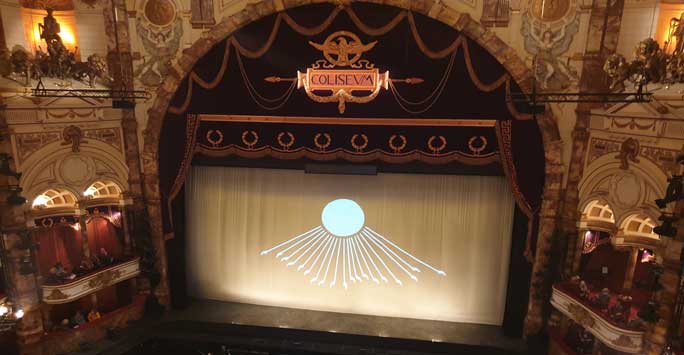 The next day, Dr Anna Garnett (a Liverpool Egyptology alumni) was very generous with her time, taking us round the Petrie Museum at University College London (UCL), of which she is curator. This gave us a fascinating insight into issues in museum curation, as well as Egyptology's early history (and some early Egyptologists' rather problematic associations with theories of eugenics) - again, a topic on which one our students is currently working.
Finally, we were able to visit the Egypt Exploration Society (EES), who funded Howard Carter in his early excavations. The highlight of this stop was the Society's library - a vast and accessible resource for both students and the public. It highlighted the wealth of opportunity for current students of Egyptology, as the EES has a number of grants and courses available for students. In addition, it provided an opportunity for students to stock up on rare and exciting Egyptological publications at a heavily discounted price!
All in all, it was a richly rewarding visit, and Egyptologically educational in both the narrow and the broader sense. Students said that the trip was 'a rare and unique opportunity to experience [their] degree through higher culture', and 'a great opportunity to meet students from other year groups who share [their] Egyptological passions'. It seems that we will have to keep winning more teaching prizes so we can keep up the tradition of a London visit next year!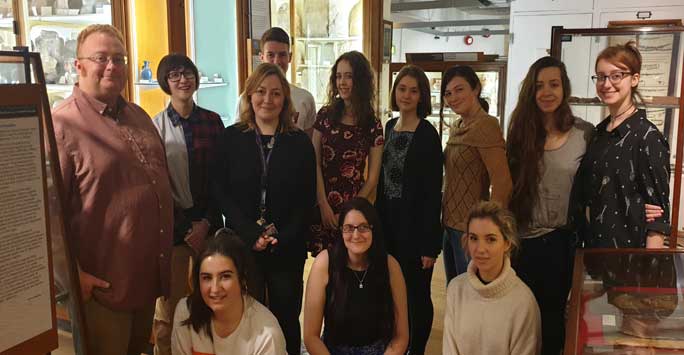 ---