From the Ancient World to the near future - skills that can help you stand out from the crowd!
Posted on: 29 January 2018 by Chloé Agar in 2018 posts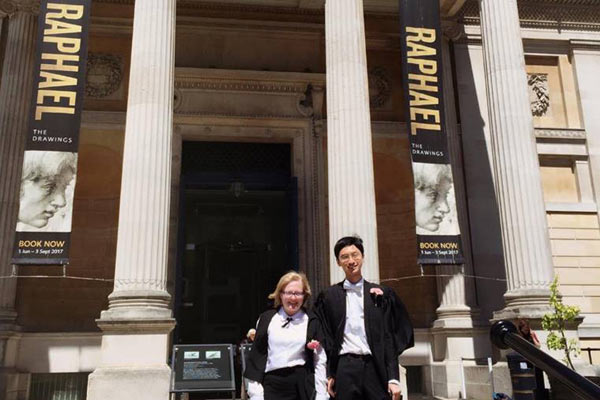 How has one of our archaeology MA students been using her skills outside of university studies? Chloé Agar tells us more about how the content of her degree is helping her explore different career ideas for the future, outside of academia
---
As a new MA student in Archaeology at the University of Liverpool this year, I thought that I would share my experience with working outside the academic world. Some people assume that because I'm a postgrad now, I must want to be an academic. But in reality, I have a lot of ideas about what could be next for me, and they're not all related to my degrees.
One challenge of university is that now, while we're all here studying something we enjoy, we have to start thinking about the next bit. And a subject that you enjoy doesn't always translate literally into the world of work. A lot of people I've encountered over the last few years seem to think that that's especially true of people doing ACE, or Oriental Studies. Fortunately, I've found that content doesn't matter half as much as skills do, and our degrees have pretty much all of the transferable skills that humanities subjects can give you.
The more unusual, or nerdy, content of our degrees is just a bonus that will make us stand out to employers if we leave academia.
The world of work
My personal experience out in the world of work has mainly involved the heritage sector. However, even working in that can turn out differently to how people might think. I volunteered a bit in the Ashmolean Museum and the Griffith Institute Archive in Oxford for a few months, and they're both nice and Egyptology-related, but beyond that I've ended up in a variety of places. I've given guided tours around my college at Oxford. I've catalogued old police equipment at Oxford Castle Unlocked. More recently, I've branched out a bit from the heritage sector into education, becoming a Student Advocate for the University of Liverpool and a PhD thesis proof-reader. My personal favourite, because it makes no sense to anyone whom I tell, was an internship at the Oxford University Museum of Natural History.
These placements aren't related to Egyptology, but they are related to the skills needed to work in the heritage and education sectors. From personal experience, skills are the hard thing to hone, and knowledge is gained as you go along. For example, once you know how to catalogue objects for a museum, you can be given anything to work on and just fill in the boxes. Hence, I ended up employed alongside biologists and earth scientists.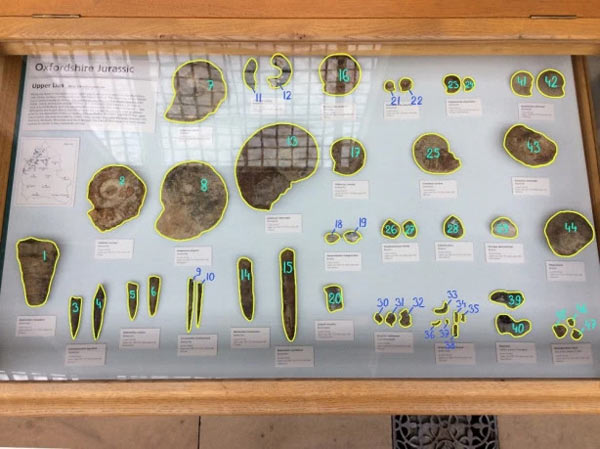 A case which we mapped at the Oxford University Natural History Museum, with our numbering system included. Author and Kristiina Joon, 17/07/2017.
Keeping your options open
However, just because some of us are interested in taking paths that are more conventional to our degrees, there are plenty of other options. Egyptology graduates whom I've met have gone into law, management consulting, and cyber-defence, for example, so the sky really is the limit. If you can put the right spin on your subject, you can end up wherever you want to. And even if you want to end up doing something which is related to our subjects, there are many different ways to get there. So, if I were to give you one piece of advice, it would be to not limit yourself to thinking that the only work that you can do after your degree is within your related field. There are many opportunities out there for graduates of archaeology, classics, and Egyptology. You've just got to decide what you're interested in, and go for it.
---