Excavations, new skills and adventures in Halkidiki
Posted on: 9 October 2017 by Ellis Cuffe in 2017 posts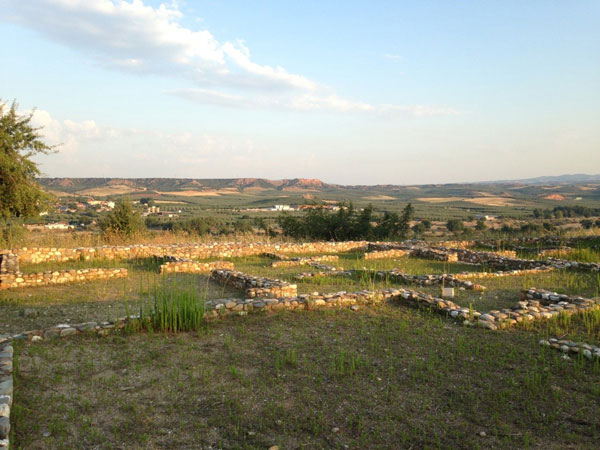 In its time, Olynthos was an ancient classical Greek city in the Halkidiki region of modern-day Greece. The city sprawled across the two massive hills that dominate the surrounding landscape until its destruction in 348 BC by Philip II (Alexander the Great's dad).


Olynthos was excavated in the 1920s by David Robinson who was mainly interested in finding the public buildings at Olynthos. Upon failing to do so, he made (for the time) a ground-breaking shift in focus to houses and domestic space – for which Olynthos is certainly not lacking.
He was a fairly dubious bloke and his methods really aren't up to the same standards of modern archaeology and many of the questions he raised have either been questioned or criticised heavily but without practical testing. Archaeological fieldwork had to be undertaken to test his theories and to see to what extent he had excavated the site.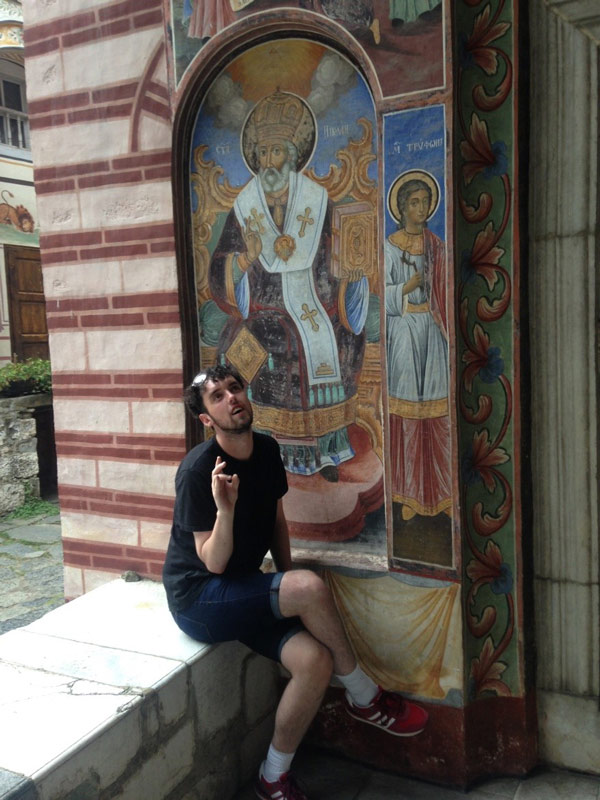 I'm currently an MA student at the university and I came to Olynthos as a comparative newbie with very limited time having been spent either in Greece or on any archaeological site before this expedition. So I was generally feeling a healthy mixture of nerves, anxiety, a fear of disappointing everyone…and of course excitement to be involved with the project!
Fortunately, I knew some members of the excavation team from Liverpool that had been either been to Olynthus the previous year or were in a similar position to my own, big ups to Kras, Ed and Helena. Everyone that I didn't know were so welcoming they put my customary concoction of nerves at ease almost immediately. This extended also to when I was on-site when my trench supervisor, Mike, would put up with and correct my pathetic and/or superfluous attempts at scraping at the ground (trowelling) and hacking away at the ground (mattocking) respectively.
Prior to arriving in Greece, I also visited one of my friends in Bulgaria and got to visit some amazing places and museums (such as the Rila Monastery below), eat his mum's amazing home cooked food and perhaps over-indulge in reasonably priced Bulgarian rum and coke.
Overall, I picked up some excellent archaeological fieldwork skills, got to dig at a crucial site that will help further our understanding of the classical Greek city and of domestic spaces and made a metric tonne of new friends that I cannot wait to meet up with again at Olynthos 2017! This trip simply couldn't have happened for me without the help of the Chris Mee Fund.
(And as you can see here, it wasn't all hard work in Halkidiki!)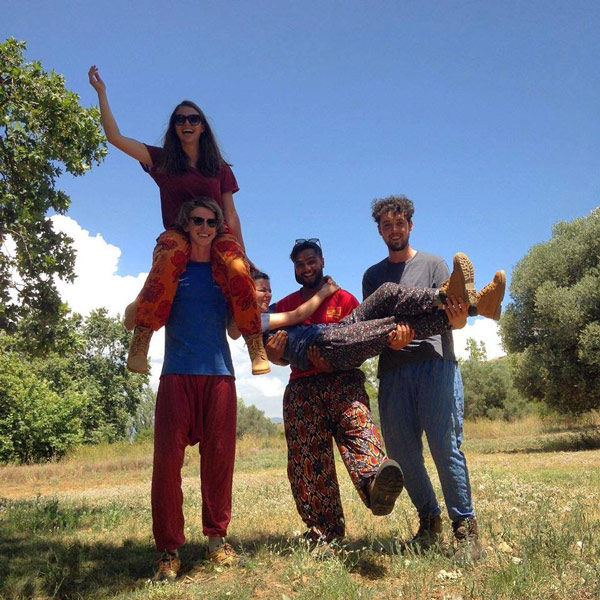 Find out more
---