Blog
Welcome to the English department's blog! Our students and staff will be posting about studying at Liverpool, behind-the-scenes at events, and our views on how English shapes the world we live in.
Posted on: 11 May 2022 | Category: Posts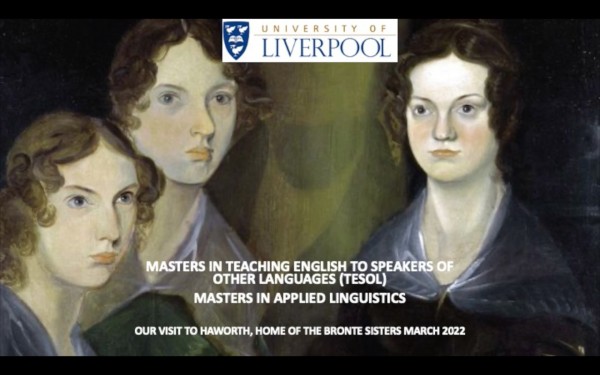 In March 2022, a group of 40 students from our MA in TESOL and Applied Linguistics programmes went on a visit to Haworth. This is the home of the Bronte sisters. You may know them from the novels they wrote – for example 'Jane Eyre' and 'Wuthering Heights'.
Blog