Controversial colonial landmarks across Liverpool
Posted on: 27 October 2021 by Molly Cottrill in Posts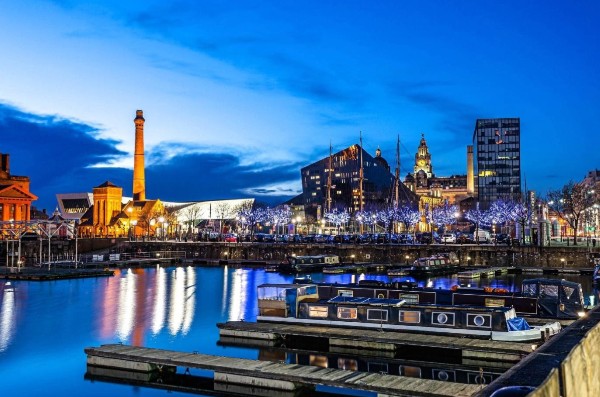 Liverpool, the city we all love. Home to The Beatles, two Premier League football clubs, and the largest Lush in the world. Not so much a proud aspect of the city is its huge role in the transatlantic slave trade in the 18th and 19th centuries. Although the basis of Liverpool's wealth and culture originates from this inexcusable trade, the now multicultural city has come far since. However, there are many landmarks across Liverpool that still subtly remind us of its dark foundations.
The Black Lives Matter movement catalysed the renaming of buildings and taking down of statues across the UK and also globally. In Liverpool, there are many landmarks with subtle ties to the slave trade/ colonial Britain (mostly monuments to old white British men - surprise surprise). Where are they, you ask? Well, let's take a tour through Liverpool, keeping our eyes peeled for controversy.
And our first stop is…
Stop 1. Bold Street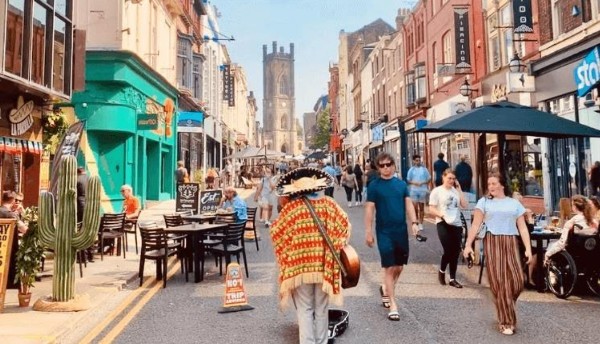 Image credit: Visitliverpool.com

Brimming with eclectic shops, diverse cuisine, and rookie buskers, Bold Street is a well-known hub for tourists as well as locals. However, have you ever thought about the history of the street? Probably not. It's not exactly a light topic to discuss over brunch with Karen. That's because Bold Street goes way back to the slave trade.
Named after Jonas Bold, a 19th- century sugar trader/ banker/ mayor of Liverpool/ slave merchant.
Additionally, the length of Bold Street was used to measure rope, for sailing ships, including slave ships. This is why the general area is called the Ropewalks.
Unfortunately, but unsurprisingly, Bold Street is only one of many streets in Liverpool named after influential figures in the slave trade. Rodney Street, Tarleton Street, Parr Street, Sir Thomas Street… the list is never-ending. However, catalysed by BLM, there are petitions for changing these street names and Liverpool city council is rumoured to be in the process of putting up plaques to explain the history behind these streets.
Coming up next is…
Stop 2. Liverpool Town Hall and the Nelson Monument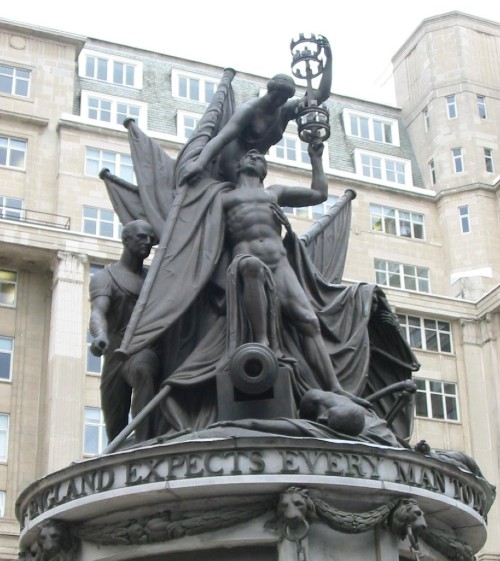 Image credit: Wikipedia
The Liverpool town hall is adorned with Georgian decorations and impressive architecture. This includes, however, golden pineapples around the gate of the hall. This gives a subtle hint to how this building was funded by and played a role in, you guessed it- the transatlantic slave trade.
Nelson, a once-celebrated battle hero…now a controversial colonial figure. Although not an owner of slaves, Nelson is accused of being an avid supporter of the slave trade and also more obviously, British colonialism.
Sparked by the BLM movement and in an attempt to remove colonialism from their present, Barbados removed their famous statue of Nelson from the city centre and re-erected it the Barbados Museum. Should Liverpool be doing the same?
And finally, on your left, you'll see…
Stop 3. The Albert Docks and Pier Head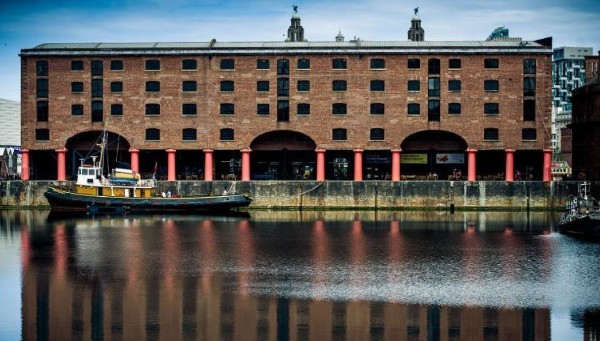 Image credit: Visitliverpool.com
The Albert Docks were the hub of slave ships coming and going. Liverpool being the capital of the slave trade in the late 18th century, the docks were a place where slave merchants could do business freely out in the open.
Pier Head played a major role in the transatlantic slave trade, being a point of departure for ships. It has another subtle hint to slavery with its stone carvings of slave ships on the front of the building. Easily missed but still there to remind us of Liverpool's and the UK's colonial past. Pier Head is not the only building with carvings/ subtle references to slavery, you only need to keep your eyes peeled to notice many more across Liverpool.
What can we do to create change?
Get questioning, researching, and debating this issue
Become aware of Liverpool's history and so change its future
Action such as the renaming of the UoL Gladstone Halls
More on this debate in my follow up blog 'UoL Students vs Colonialism'.