Skills Week: Script for Screen Course
Posted on: 8 June 2022 in Posts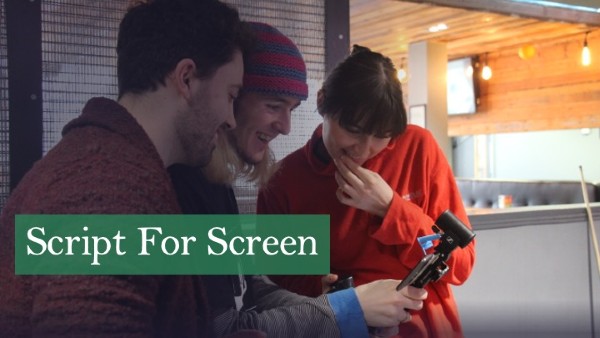 By Mariam Abood
In recent years universities have seen great developments and innovations in utilising digital tools and skills to produce successful learning environments. Here at the University of Liverpool's English department we are no different. During the department's "Skills Week, which aims to develop students' skills for future careers, we welcomed a cohort of enthusiastic students to engage in a film training and production course, hosted by the acclaimed filmmaker Mark Christy.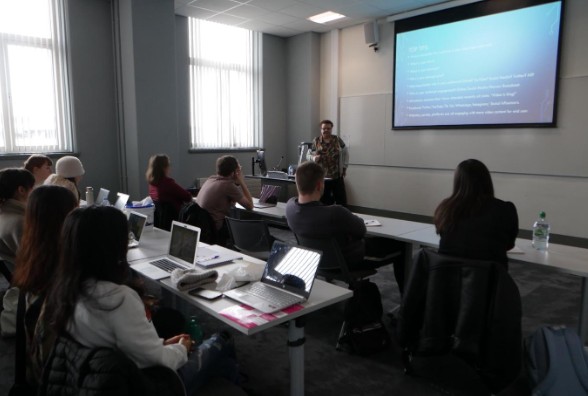 The three-day course was designed to develop students' knowledge of filming, producing, and editing by combining classroom activities and practical, hands-on experience. For example, the initial day featured a series of in-depth lectures followed by brainstorming tasks, where students engaged in scriptwriting and created a storyboard for the final-year project. On the second day, armed with camera equipment, students were tasked to shoot their own footage, which they later edited on the final day.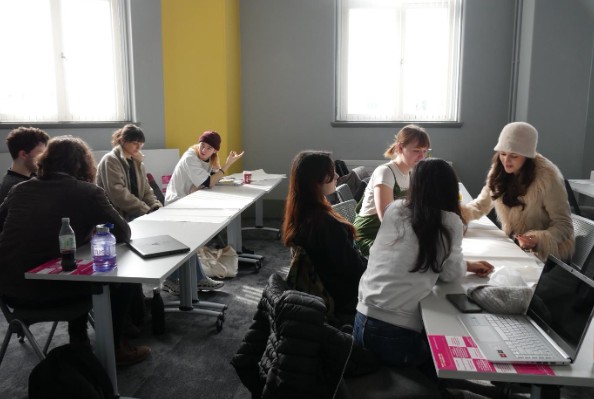 When I asked the group for their first initial impressions on why they were engaging in the course, they had different reasons for taking part.
For example, Bhumi Pahilajani, an English Literature MA student, commented:
"I have always been a film fanatic and I always wanted to know what goes behind the camera, and that has always mesmerised me about how the camera moves and how they shift the focus."
Bhumi came to the training, then, from her interests in the artistic logistics of the filmmaking process.
Other students said that they were interested in self-growth and personal development, particularly pertaining to employability skills.
For example, Tom Dent, a third-year English Literature BA student explained:
"I decided to do the film course as it has opened me up to new skills that I wouldn't have any opportunity to do otherwise, such as pre-production for film, being able to record film and then editing film […] this opportunity means that going forward I will be able to have the skills that I otherwise never would have had".
For me, Tom's response resonated with the general atmosphere of the room: those present were keen to learn and engage, and vitally, become engrossed in a new experience.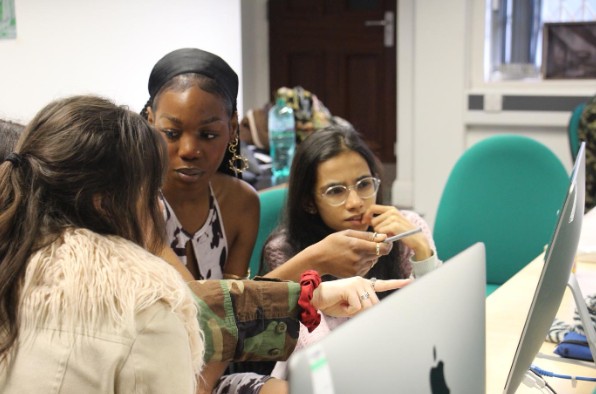 Skills Developed
On the final day, when looking back at the experience, many students felt they had learned personal skills and attributes that would help their employment prospects. For example, Kiasuka (Kia) Kiakandi, third-year English BA student, when asked what key skill she would take away from the experience said:
"Leading, but also being led and knowing when to take charge and when to pull away from taking charge".
Kia strongly felt that these skills would aid her ability to take the initiative to work independently, whilst simultaneously being able to work in a team whilst being managed in the workforce.
And, other students said they simply enjoyed the experience and the ability to gain new friendships in a team. Like, third-year English BA student Liam Mclaughlan, who said that he found the experience to be fun and "really engaging".
At the end of the course, when asked about their thoughts, all the students agreed that they found the process to be an enjoyable and worthwhile experience.
Watch our 'Script for Screen' highlights video here: https://www.youtube.com/watch?v=fBz5pLfBiEM