The Department of Archaeology, Classics and Egyptology launches the Liverpool ACE Schools project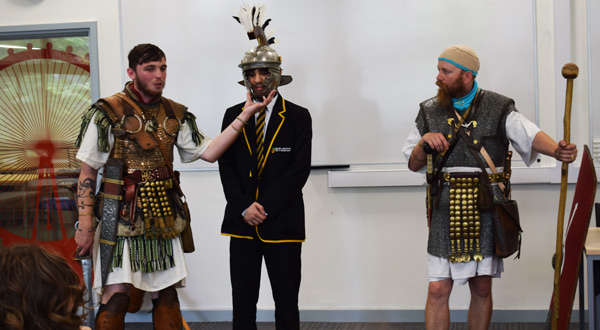 The School of Archaeology, Classics & Egyptology at the University of Liverpool has now launched its new initiative, the Liverpool ACE Schools Project.
Composed of an enormous variety of subjects from Greek and Roman history, culture and language to Egyptian archaeology and almost everything in between, the Liverpool ACE Schools Project provides secondary-school students of all ages with the opportunity to pick-and-choose the topics most suitable and interesting to them. It is committed to flexibility and can deliver these courses over a period of three weeks, or across a longer or shorter timeframe. Schools are also invited to choose as many or as few as they like, and in whatever format.
The principal aims of the initiative are to:
Provide all secondary-school students with the chance to study ancient Greece, Rome and Egypt
Forge lasting connections between the University of Liverpool's Archaeology, Classics & Egyptology department and schools around Merseyside
Assist in the development of critical thinking, problem-solving, teamwork and communication skills
Encourage young people to enjoy studying the past, and to consider further education in the arts & humanities
The short courses, or 'mini-modules', are designed within a unique Learn, Practice, Reflect framework: first, students learn the core materials; second, an interactive session allows students to put into practice the knowledge gained in the first session; third, students may deliver group presentations or debate key issues. Ultimately, students will simultaneously be granted access to learning that is often absent from UK curricula while improving upon the skills already being developed in their other subjects.
Schools are invited to browse the Liverpool ACE Schools Project site and see which short-courses stand out as appealing to your school, your students and their needs.
Please contact Dr Ross Clare (R.A.Clare@liverpool.ac.uk) for any more information or advice relating to the new Liverpool Study of Ancient Worlds.