University hosts archaeology workshop for Liverpool's Turkish community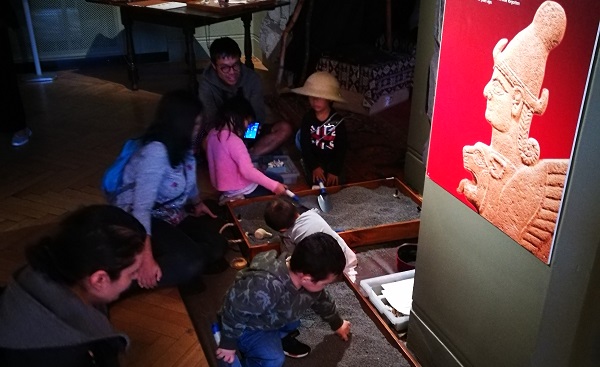 On Saturday 7 September Dr Alan Greaves, Senior Lecturer in Archaeology at the University of Liverpool, led a workshop for Liverpool's Turkish community at the Victoria Gallery and Museum about his research into the life and work of the University's first Professor of Archaeology, John Garstang.
Garstang travelled across Turkey in 1907 photographing the landscapes, peoples and archaeological sites that he encountered along the way before finally choosing to excavate the site of Sakçagözü, close to the modern border with Syria.
With funding from the Heritage Lottery Fund, Dr Greaves established a state-of-the-art Imaging Suite in the basement of the Department and, with the help of interns, he and his team digitized thousands of Garstang's delicate glass plate negatives, revealing a wealth of information about the region's archaeology as well as its social history in the early 20th Century.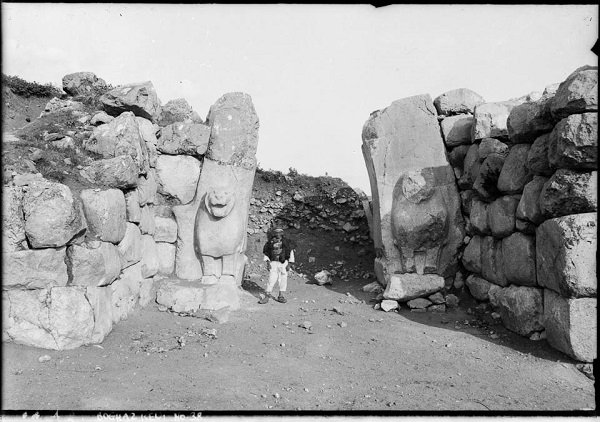 Image © University of Liverpool
These stunning images are of incredibly high quality and have resulted in several important research articles – including the first ever in situ identification of cuneiform tablets from the archives of the Great Temple at Hattusha, the capital of the Bronze Age empire of the Hittites, and new readings of lost inscriptions - made possible by new digital visualisation processes developed by Dr Greaves' team.
The photographs also inspired a major museum exhibition, organised in partnership with the British Museum, which had over 300,000 visitors before touring other museums in the UK and Turkey. A key part of that exhibition was an 'active learning zone' where children can play games, try their hand at excavation, and even dress up in the clothes of the period using Garstang's photographs as inspiration.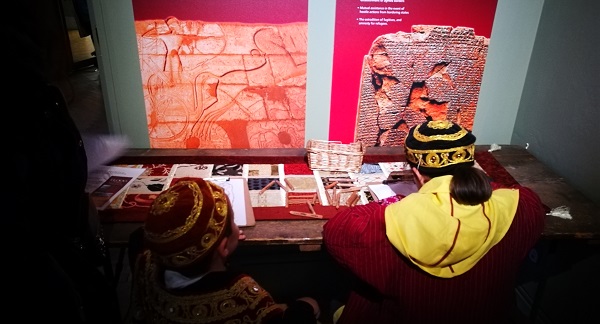 Due to popular demand, the active learning zone section of the exhibition was re-opened over the summer and this community workshop was the first of several events to coincide with the display.
In total 45 people of all ages from the city's large Turkish community attended the event and listened to a talk by Dr Greaves, speaking in both English and Turkish. There was lively discussion about Garstang's photographs, his academic legacy and Liverpool's historic connections with Turkey. They discussed the traditional dress at the time of the Ottoman Empire, including the fez (which is now banned in Turkey!) as well as how the pith helmet became the iconic symbol of the British Empire.
More Information