ACE & Creativity: Talk To Me
Posted on: 10 May 2022 by Phyllis Brighouse in 2022 posts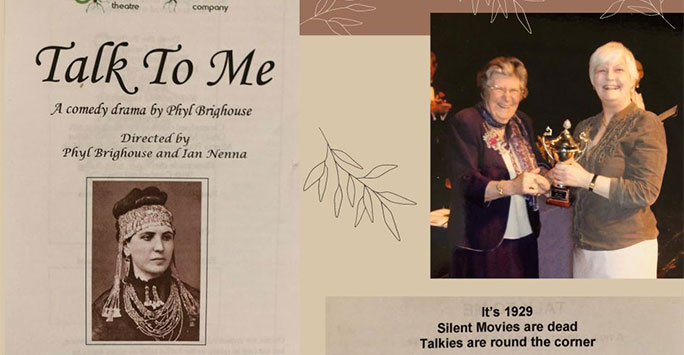 I've always been interested in drama and write, act and direct in community theatre, including my own community theatre group, 'Grass Roots'. In 1998 I gained an MA in Screenwriting from John Moores University. This year I gained my PhD at Liverpool University with the thesis 'Classics, Empire and Didacticism, 1919-1939'. Prior to this, in 2013, I gained my MA in Classics with the dissertation 'The Unheeded Voice: Receptions of Cassandra in Dramatic and Narrative Texts'.
While working on my MA I'd been looking for a way to dramatize Cassandra as the archetype for the unheeded voice, and a TV documentary about the American investment banker Paul Warburg provided a model. Warburg, as part of a German banking family, had a clear-eyed understanding of the hyperinflationary crisis in post-war Germany. From March 1929 onwards he warned that the boom in stocks and shares was a bubble waiting to burst. He was ignored, but in October the 1929 Wall Street Crash proved him right.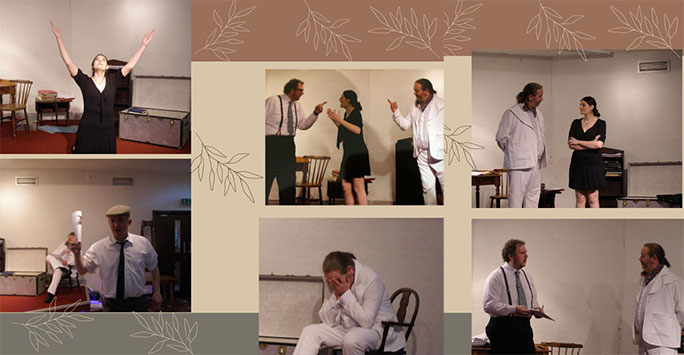 This inspired a play which not only creates a reception of Cassandra but also provides opportunities to inform audiences about the Trojan War itself. In Talk to Me I've invented a former secretary of Warburg's named Sandy (short for Cassandra). Before the play begins, she's taken a calculated risk and left safe employment with Warburg to work with a (fictional) Hollywood film company. In 1929 the 'talkies' were emerging and the film company's director plans to turn his successful silent movie about the fall of Troy into a 'talkie'. He therefore hires a (fictional) British author of the successful novel about the fall of Troy to provide the dialogue. The writer arrives on the day of the Wall Street Crash to find Sandy frantically repeating Warburg's warning. Like her namesake Cassandra, Sandy is ignored. Can Sandy save the company and the jobs of her friends? Her solution is a further, breath-taking, calculated risk.
Grass Roots has staged several two-night supper-theatre events, with my one-act plays as the interval entertainment. In October 2012, I cast local amateur actors, and hired a caterer and a function room with a bar, good sightlines, and a mini stage with spotlights to illuminate it. Our profit funded the entry fee to the 2013 Leverhulme Drama Festival the following Easter, where Talk to Me won the Originality Cup for the best new drama.
---