Final Year Employment contest
Posted on: 15 May 2019 by Alan Greaves in 2019 posts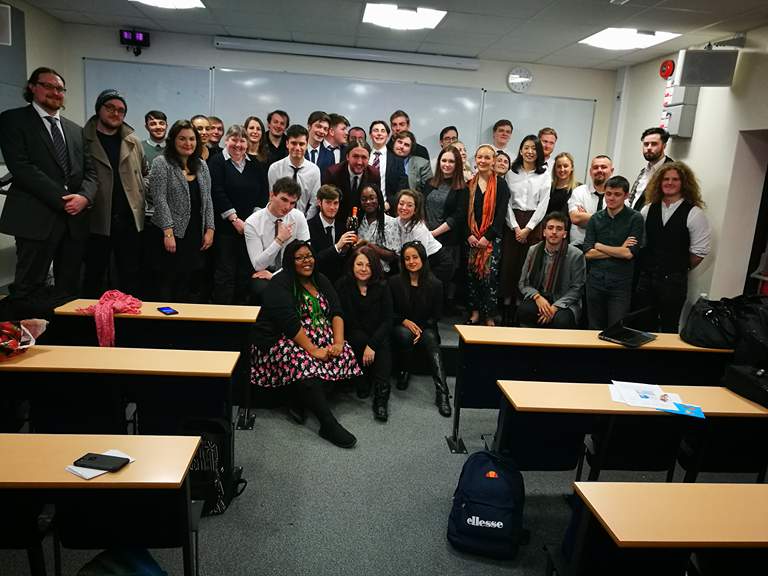 At the end of last term, three successful graduates, who all got their degrees from the ACE, returned to the department to judge a final year presentation competition. Posing as a 'Dragon's Den' of potential employers, the panel of experts were asked to judge six group presentations by teams of students on the third year module Greek Colonisation and British Imperial Thought (ALGY 336).
Working in small teams, the students were tasked with making 15-minute presentations about different ancient Greek colonies, their archaeology and history, and how the facts of their foundation have been interpreted differently by scholars over time. Judged on the content, teamwork and professional standards of their presentation, the winning team were rewarded with a bottle of prosecco whilst all the teams got valuable feedback and career advice from the returning alumni. Students were encouraged to dress up for the event, as if it were a real job interview with a strict dress code of 'suit-and-tie or twinset-and-pearls', which added to the fun atmosphere on the day. This year's winners were Team Naxos, who made an excellent presentation about a Greek colony on the island of Sicily.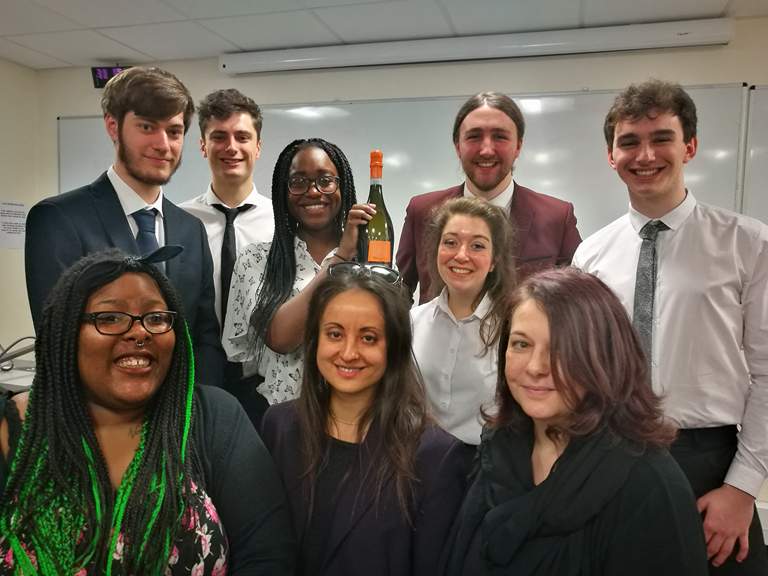 Pictured here with the winning team and their prize, are the three experts who gave their time to encourage and support the next generation of ACE graduates. They shared anecdotes about their experiences of finding employment and how the skills they gained on their degree at ACE came in useful in the workplace. They also gave the students feedback on their presentation styles and professional conduct during the mock job interview.
Ms Leonie Sedman (graduated MPhil in Archaeology 2000) is the curator of collections at the University's Victoria Gallery and Museum said: "for those of us who find public speaking difficult, the only remedy is practice, so even if they hate doing it the students do look back and say it was a valuable experience."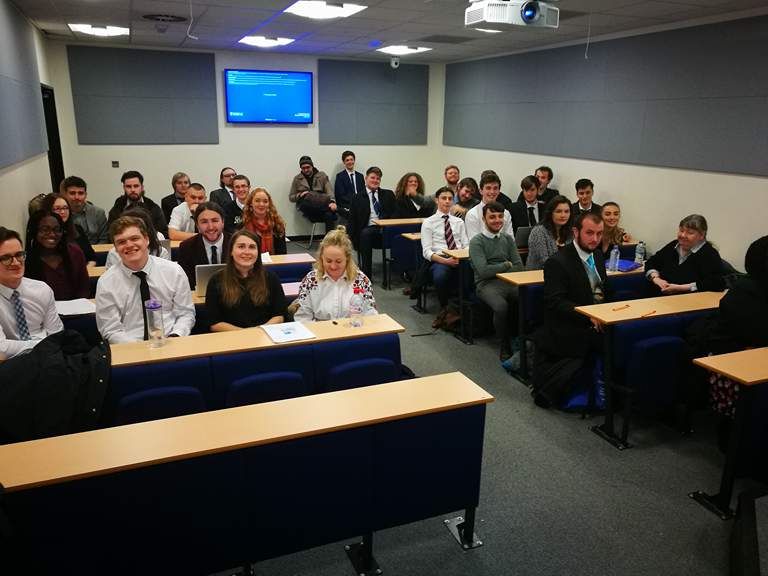 Ms Akira Jeffers (graduated BA Archaeology 2016) is an Executive Officer Case Worker with the Home Office said… "The skills obtained from this semi-formal exercise will help the students prepare presentation techniques and the use of team work within an academic setting. Because of the length of the project it emulates the working world and I personally have been able to confidently use the skills that I learnt from the module in my own working life, as I took this module myself."
Dr Françoise (graduated PhD in Archaeology 2012) is an academic and entrepreneur said: "the quality of the presentations along with the high standard of research and team work was truly impressive"
The Greek Colonisation and British Imperial Thought module has been running for a number of years and remains a popular third year option for students from across ACE and other departments, such as History.
---