The Blind School: Pioneering People and Places
Posted on: 27 February 2018 by Kerry Massheder-Rigby in 2018 posts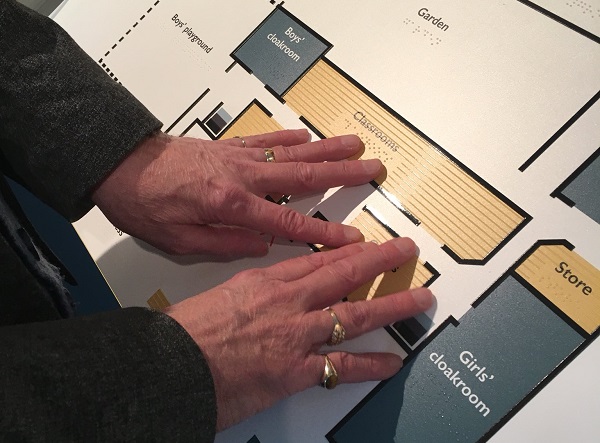 Outside of her research, Archaeology PhD student Kerry Massheder-Rigby has been working on the HLF funded History of Place project since 2016 as Project Coordinator, investigating the history of the Royal School for the Blind in Liverpool. In this blog, Kerry shares her experience of working on the project and tells us how this work ties in with her research interests.
---
During the course of the History of Place project I've supported volunteers, organised activities such as film making and training, conducted oral history interviews, recorded objects from within public and private archives, and carried out desk based research. Much of my work has been in preparation for a new exhibition at the Museum of Liverpool which explores Liverpool's Royal School for the Blind, which was the first school for blind people in Britain and the second in the world.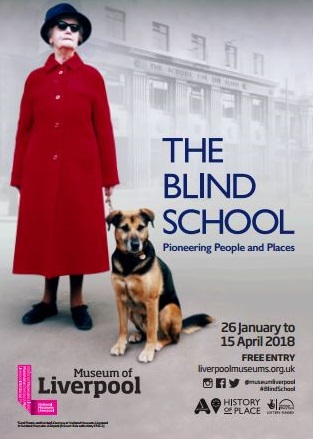 It's estimated that there are one billion disabled people in the world yet the history of deaf and disabled people continues to be overlooked, even while their stories are intrinsic to the environments we live in and around every day. The Blind School: Pioneering People and Places features unique objects, spoken stories and a film made with visually impaired and blind students from St Vincent's School for Sensory Impairments that challenges people's attitudes towards blind people, past and present.
The school was founded in 1791 by the blind abolitionist and human rights campaigner Edward Rushton, along with a number of his blind and sighted associates. As a result of his experiences of blindness and poverty he developed the idea for an asylum for blind people to offer them training and skills. This exhibition reveals what life was like for the pupils of the school over its 227 year history as well as the design and location of the different buildings that housed it. The Blind School: Pioneering People and Places, with free entry, runs from 26 January to 15 April 2018 at the Museum of Liverpool. It is an accessible exhibition, using methods such as audio description, BSL interpretation, and multisensory features. I do hope you're able to attend the exhibition while it's on.
For those of you looking to learn more about accessibility in museums we are hosting a free, half day symposium at the Museum of Liverpool on Friday 9th March. Rethinking Disability: What Needs to Change in Museums and Galleries? Is an opportunity to hear guest speakers from across the museum sector talk about improving accessibility and involvement for disabled people, followed by a drinks reception. If you would like to attend please e-mail Kerry.Massheder-Rigby@accentuateuk.org and I can provide you with more information.
The History of Place project appealed to me because it has themes in common with my PhD research such as community engagement with archaeology, history and heritage, engaging with marginalised groups, oral history, and the dissemination of research. I consider it important to gain 'real world' experience alongside your academic studies as this can help you decide what areas of archaeology you would like to work in and help you to make contacts with likeminded people.
We will be collecting additional oral histories in 2018; get in touch if you would like to get involved and learn some new skills that can also be applied in archaeology.
Discover more
Study an ACE subject with the University of Liverpool
Find more information on The Blind School: Pioneering People and Places exhibition
Visit the Royal School for the Blind Liverpool website
---