Digging it: learning skills in the trenches at ACE's 2017 field school
Posted on: 25 September 2017 by Rachel Pope in 2017 posts

Liverpool's field school took place at the Penycloddiau Hillfort excavations from 16 July-11 August this year – our final year at this site. The field school provides practical skills training for our 1st year undergraduates and international students from the Institute of Field Research (IFR Global), as well as onward employability training for recent graduates and postgraduate students.
---
The Penycloddiau excavations work in partnership with neighbouring University of Oxford excavations at Bodfari Hillfort. Our excavations involve a 36 x 8 m open-area trench across the hillfort earthworks (quarry scoop, inner rampart, ditch, counterscarp bank) and a 12 x 12 m across a house platform. This year we treated our students to some really great archaeology!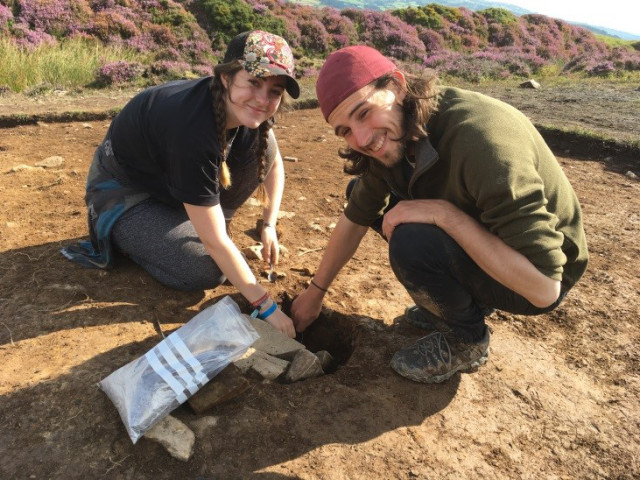 Our first year students gained skills in single-context excavation and recording, sampling (both environmental and charcoal for C-14 dating), technical drawing and photography, introduction to archaeological survey and geophysics, and heritage communication/management. Additional off-site training involved flotation and heavy residue processing with our archaeobotanist Linda Canton, and finds illustration with well-known illustrator and cartoonist, John Swogger.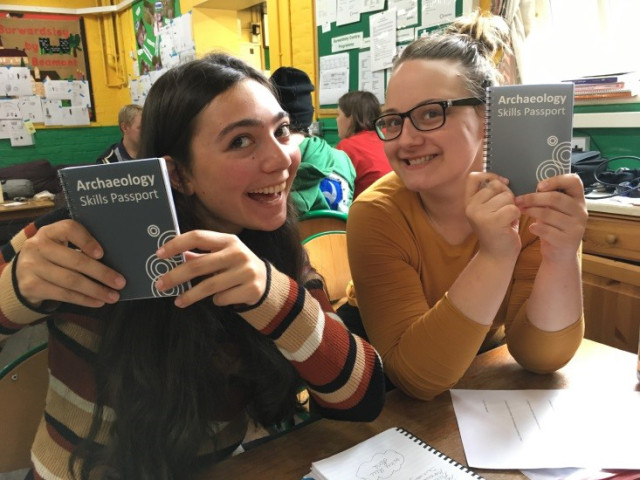 We were pleased to find out that some of our skills training at Year 1 counts as 'tertiary level' in the BAJR Skills Passport!
The team worked to fully excavate the ditch clearance deposits at the counterscarp bank, to excavate the structural features of the roundhouse, and to deconstruct and record the hillfort's inner rampart. Beyond the excavations, we also completed our geophysical survey of the full 19 hectares of the hillfort interior, with Bradford Masters student Hans, as well as photogrammetric recording of the rampart structure by our Senior Technician JR and recent graduate Lauren.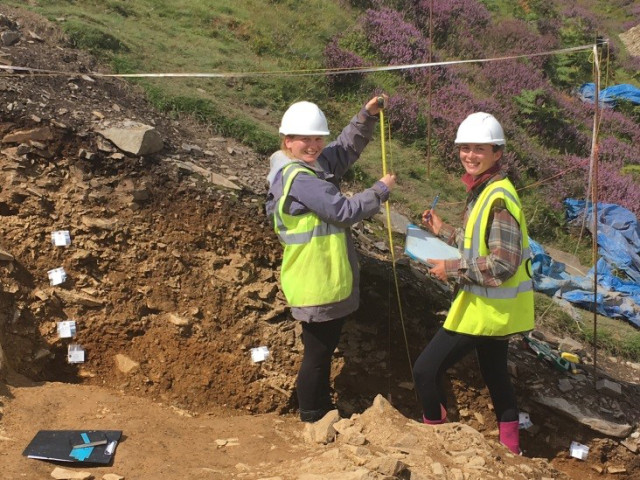 100% of students told us that the field school was a rewarding part of their 1st year at Liverpool and the supervisory team felt very much the same way about the Liverpool students.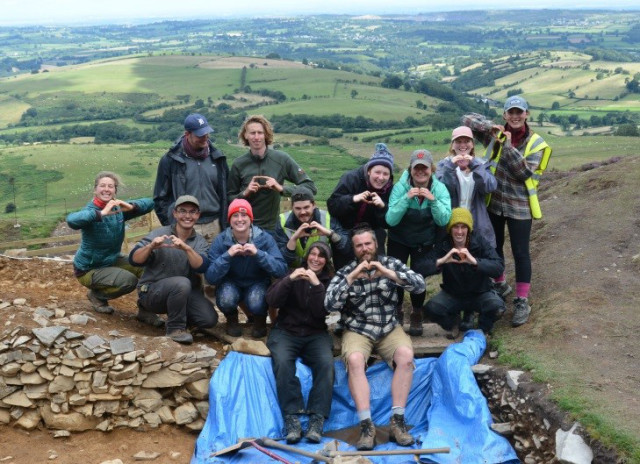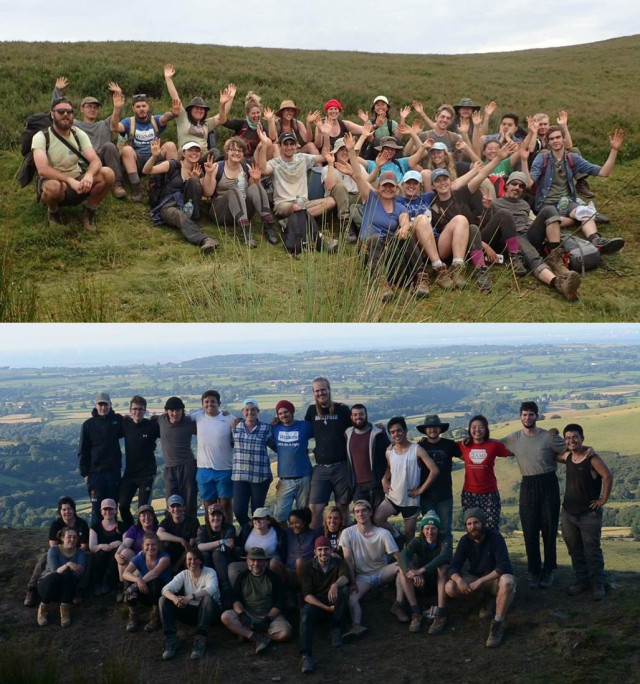 Discover more
Learn about our Archeaology, Classics and Egyptology courses at the University of Liverpool.
---