Chris Mee Scholarship Fund reaches first target thanks to half marathon success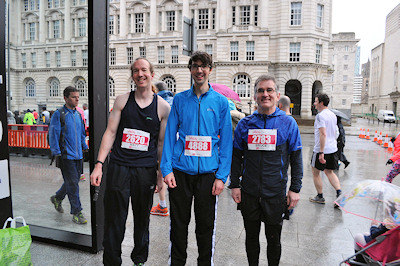 ‌The Department of Archaeology, Classics and Egyptology at the University of Liverpool is raising money for a scholarship fund in memory of world-renowned classical archaeologist, Professor Chris Mee. To kick-start the fund, academic staff members, Bruce Routledge and Matt Grove (from the department), and Chris's son, James Mee, ran the Liverpool Half Marathon in the pouring rain early on Sunday, 29 March 2015. All finished with very respectable times under 2 hours!

Their hard work and blisters have already beaten the initial target and raised over £6000 towards the fund, which will be used to support our students, enabling them to take part in activities such as participating in conferences, giving conference papers, going on field trips and working on excavations from which they will gain invaluable experience.
‌If you wish to do so, you can make a donation to this worthy cause (and see more photos).