Archaeology leads community excavation at Norton Priory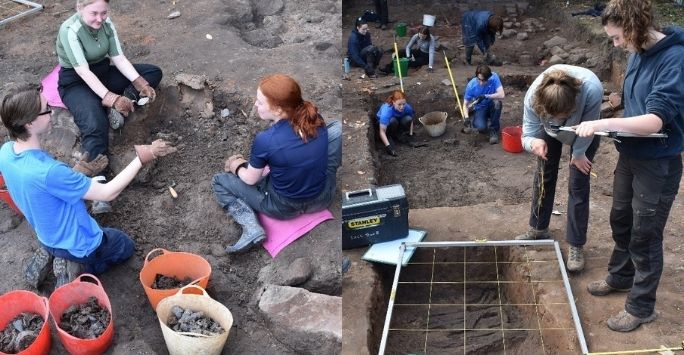 Two weeks of funded community excavation have been taking place at Norton Priory, directed by Professor Harold Mytum and Dr Rob Philpott of the Department of Archaeology, Classics and Egyptology at the University of Liverpool.
The Department has strong links with Norton Priory Museums & Gardens and is leading a research programme at this scheduled ancient monument with an annual excavation that also provides essential field training for Archaeology students. This year, the digging has continued after the students returned to campus with a community participation project.
One aspect of the Museum's community initiative is the 'Mindful Museum' project, revisiting the site's Augustinian roots, providing a 21st century place for wellbeing and mindfulness. Helping launch the new community excavation, local MP and Shadow Culture Minister, Alison McGovern, and local MP Mike Amesbury, visited the site and were delighted to see the progress being made.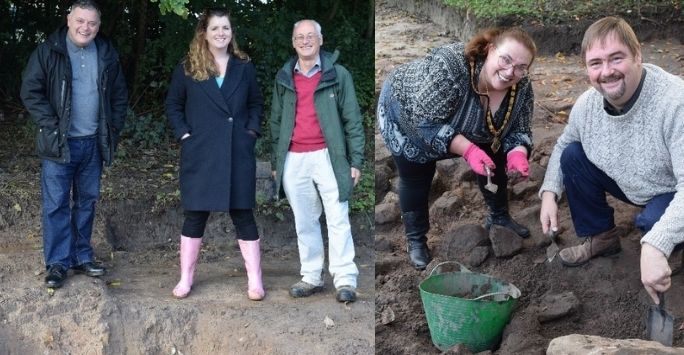 Alison McGovern said "Norton Priory is an amazing place steeped in nearly a thousand years of Britain's history and every day something with a story from the past to tell is unearthed by archaeologists … The therapeutic value of this sort of activity in terms of health benefits are well known. I'm so pleased that Norton Priory has been recognised by the Art Fund as part of the Reimagine Grant Scheme to make the most of the creative and cultural opportunities in our country. … I thank the entire Norton Priory team who have helped families recover from the impact of Covid and will be there to help us all learn about our history for years to come."
Professor Mytum also commented that "We have seen how much the students have benefitted emotionally as well as pedagogically from learning and working together on the excavation, especially after their experiences over the last year because of covid. The same is clear with the community volunteers. Structured archaeological training builds participants' confidence and skills and widens their social networks."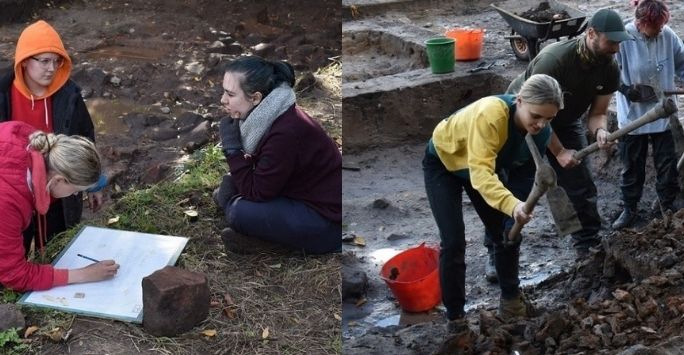 The 2021 excavations have revealed evidence from the medieval priory and the later domestic residence that occupied the site. Finds have included pottery of all periods, medieval floor tiles, and 18th-century wine bottles which reveal new insights into the lifestyles of those who lived at the site over a period of eight centuries.
Find out more about some of the experiences, activities and discoveries of the student field school and the community dig here.