WoWFest2021: An Evening with Maxine Hong Kingston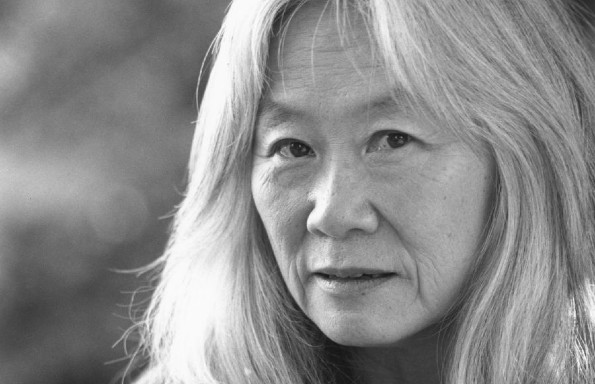 The School of Arts have teamed up with WoWFest2021, with students from across the School previewing events from this festival of radical writing, taking place throughout May.
Natalie Horrobin (English, year 2) previews An Evening with Maxine Hong Kingston, Wednesday 5 May 2021, Tickets: £10/£5 for concessions.
In my first year at the University of Liverpool, one of the first books that I was most enthusiastic to write about was The Woman Warrior: Memoirs of a Girlhood Among Ghosts (1976), by Maxine Hong Kingston, a book that combines autobiography and mythology. Although I knew something of the injustices experienced by women around the world, this personal account really opened my eyes. Her exploration of Chinese-American identity and her political activism have helped me to understand intersectional feminism, which was the subject of my essay, 'Essentialism and the reliance on gender roles in The Woman Warrior'. Although first-wave and second-wave feminisms encouraged more women to stand up for themselves in every aspect of life, they were focused mainly on white women. Reading Kingston, I gained a perspective on how race and colonialism have affected women in ways that lots of us in this country may never understand. Perhaps her work also helps women who have similar experiences to navigate their feelings with a shared sense of identity.
Despite on-going battles for justice with movements such as Black Lives Matter, the discourses of xenophobia and racism are prominent today. This means that voices like Kingston's are vital to hear.
This event will be chaired by one of my lecturers, Dr Lucienne Loh, from the Department of English. Dr Loh inspires students to read postcolonial literature and to explore imperialism and its legacies throughout all our studies. I particularly remember a lecture she gave on empire in Victorian literature. Dr Loh also co-leads the department's Decolonising the Curriculum Working Group. It's projects like this that help us see what changes are needed to make modern-day Britain accept its role in colonial history.
Dr Loh says of Kingston's work: 'It is probably no exaggeration to say that Maxine Hong Kingston has almost single-handedly conveyed the profound sense of linguistic and cultural dislocation and yearning of the Chinese diaspora throughout the developed world to a global audience.' In this exciting event, we're sure to see how Kingston's personal perspectives and fascinating literature bring home many of the most important political issues facing us today.
Part of WoWFest21: celebrating 21 years of radical writing. Check out the full programme here.