60 Second interview with a University of Liverpool English Graduate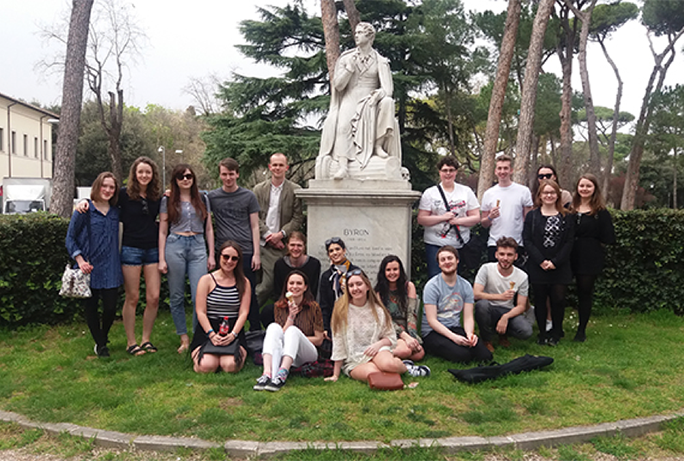 What's the best thing you took away from your degree?
Confidence. Throughout my degree I was able to have conversations with, and receive feedback from, lecturers who are experts in their field. Getting a job after University can sometimes be intimidating, especially when you're working with older and more experienced people, so take every opportunity to build your confidence by engaging with your lecturers and peers.
What advice would you give to our prospective students?
If you haven't already, visit the campus and take some time to explore the city while you're there. I found the applicant discovery day really useful, it gave me a feel for the University and assured me that I was making the right decision for me.
Why did you choose Liverpool? Specifically, was it the course, the University or the city?
For me it was mainly the course, although, I think you have to take all of these into account when choosing your University. I liked the breadth offered in the choices of modules at Liverpool, and how in second and third year we got to decide for ourselves which topics we wanted to study. I felt other Universities didn't offer this much scope for choice.
What's your best memory?
I was lucky enough to be able to go on an English Department trip to Rome in my Second year which really brought the subject to life for me.
Have you any last words of advice?
Step out of your comfort zone, try something you've never tried before and meet new people. A great way to get started is by going to the Welcome Fair at the Guild of Students and taking a look at all of the societies - first off, free stuff (yay!), plus, it's a great opportunity to meet likeminded people. You'll make friends with people on your course, and (should the stars align) you'll have great flat mates, but it's always a good idea to have social circles outside of these too.