We provide high-level clinical care to equine patients while teaching future and post-graduate veterinary surgeons and undertaking clinically relevant impactful research.
Our veterinary team is multidisciplinary providing internationally recognised expertise across a range of clinical areas and encompasses a spectrum of clinical care from first opinion to specialist level.
Equine hospital
Our state-of-the-art specialist-led equine hospital is one of the largest University equine hospitals in the UK and provides a key service to horse owners and veterinary surgeons in the North-West of the UK, North Wales and beyond.
Equine veterinary practice
Our University equine veterinary practice provides an important primary care teaching facility and clinical service for horses, ponies and donkeys.
Research
Our research addresses key clinical questions and aims to improve the health and welfare of equines regionally, nationally and globally. We undertake multidisciplinary research, working collaboratively with other research groups within the University, and have established research links and projects with other UK and international academic institutions and private equine hospitals.
We have a strong ethos of undertaking evidence-based veterinary medicine research and integrating the results of this and other primary research into our clinical practice and teaching. Research outputs and impact case studies from the department contributed to the excellent results for the University of Liverpool in the most recent UK universities Research Excellence Framework (REF 2021) exercise.
Gastroenterology
Equine abdominal disease (colic) is one of the most common causes of death in horses. We perform advanced abdominal surgery, including laparoscopic procedures, and peri-operative critical care. Our research aims to optimise outcomes for horses with a range of different gastrointestinal diseases and understand more about why they occur and how they can be prevented. These studies range from international, multicentre epidemiological studies to studies of the equine gut microbiome.
Metabolic disease
Equine metabolic syndrome (EMS) and pituitary pars intermedia dysfunction (PPID; Cushing's disease) are two important and common conditions in horses and can result in metabolic laminitis, which can have fatal consequences. We have performed extensive research in this area helping us better understand the epidemiology of EMS and ways in which it, and subsequent increased risk of laminitis, can be prevented or managed.
Musculoskeletal disease
Lameness and poor performance are common issues that we deal with in both competition and non-competition horses in a range of age groups from young horses to geriatrics. Our research in this area covers a broad area including epidemiology, use of advanced imaging modalities such as computed tomography to improve diagnosis and laboratory-based investigation of synovial, cartilage, tendon and bone pathologies.
Interventional studies
Our work includes conducting randomised clinical studies to investigate the effect of various interventions on clinical outcomes such as ways to reduce surgical site infections following abdominal surgery. We also perform clinical trials to assess the effect of interventions such as particular medications on outcomes of treated horses.
Infectious diseases
We perform a range of inter-disciplinary studies with other research groups in the university. This includes investigation of bacterial disease and antimicrobial resistance in horses through to vector borne diseases carried by mosquitoes and midges that can cause disease in horses and people.
Ophthalmic disease
Equine uveitis is an important condition in horses, resulting in potential total blindness if both eyes are affected. The cause of primary uveitis is also poorly understood. Our research has investigated the epidemiology of this condition, including risk factors for disease and likelihood of recurrence.
Anaesthesia
The risks associated with general anaesthesia in horses are greater than those in people and small animals. Our research investigates ways to maximise the safety of horses during and after general anaesthesia, helping to optimise patient outcomes.
Research groups
We work collaboratively with a number of research groups within the university including:
Microbiology, pathology and parasitology
One health & Human-animal interactions
Musculoskeletal & Ageing Science
Case studies
https://www.colic-trials.org.uk/
CHARIOT Trial
This international, multicentre clinical trial investigates the use of lidocaine in horses on devlopment of post-operative reflux following small intestinal surgery.
https://www.internationalcolicaudit.com
INCISE
The International Colic Surgery audit is establishing benchmarking data and ways to optimise outcomes following colic surgery. This global project hosts a web-based system for recording anonymised colic data enabling collaborating clinics to undertake their own regular clinical audits.
Facilities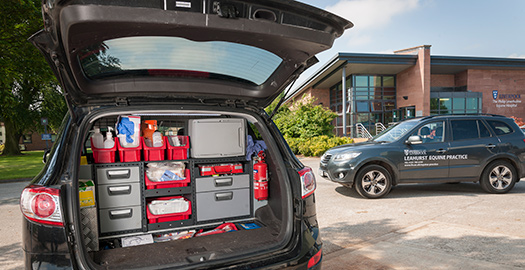 Primary Care
Our first opinion practice provides a critical part of our undergraduate veterinary student teaching programme, exposing them to a wide additional range of emergency and non-emergency conditions in horses. It also provides an important service to horse owners in the Wirral and associated areas.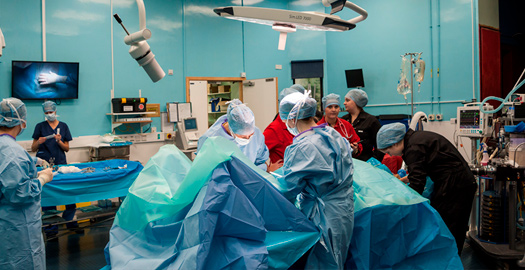 Surgery
We have two fully equipped large animal surgery suites for procedures performed under general anaesthesia such as fracture repair, arthroscopy, ocular and abdominal surgery. We also have a number of standing surgery facilities for procedures such as laparoscopy, upper airway surgery, including transendoscopic laser surgery, back surgery and dental work including advanced dental care.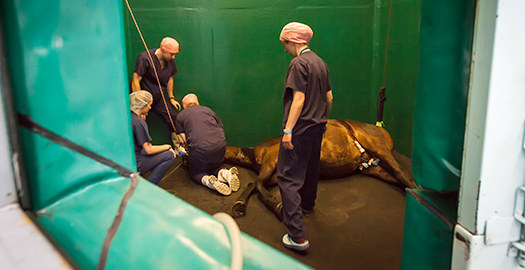 Anaesthesia
Our team has expertise in all aspects of veterinary anaesthesia in various different species. Most of our anaesthesia is performed in horses, but we perform a number of surgical procedures under general anaesthesia in large animals ranging from sheep, alpacas, pigs and cattle to zoo animals.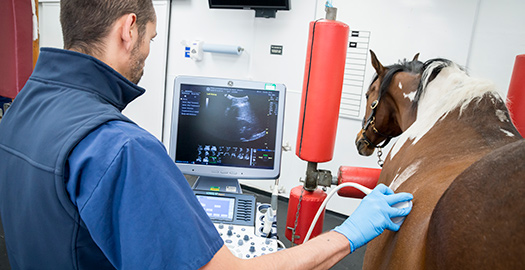 Internal medicine
We have facilities to perform investigation and treatment of a range of medical disorders in horses including ocular, cardiac, respiratory neurological and abdominal diseases. This includes use of a range of diagnostic tools including ultrasound, video-endoscopy (including dynamic endoscopic assessment of the upper airways), standard and telemetric ECG as well as use of advanced imaging facilities.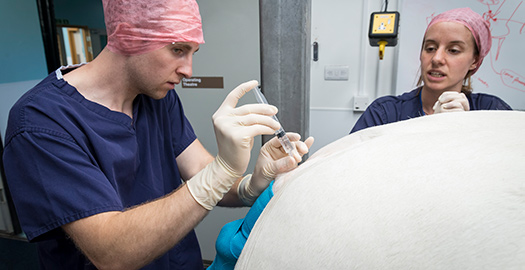 General and critical care
We are able to provide critical care for a range of horses from sick neonatal foals to adult horses with infectious colitis and neurological diseases. We have a fully equipped equine intensive care unit and separate equine isolation facilities, supported by on site, microbiological and other diagnostic facilities.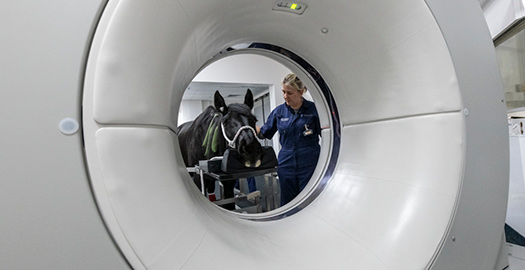 Advanced imaging
We are well equipped with a variety of high quality equipment including state-of-the art direct digital radiography, ultrasonography (GE Vivid i Logiq e and Logiq S7 and S8 ultrasound scanners), nuclear scintigraphy (MiE camera, Southern Scientific), standing magnetic resonance imaging (Hallmarq) and Canon large bore sliding gantry computed tomography system, the only one of its kind in the UK.