Irish Studies blog
Welcome to our blog!

If you want to know more about what makes studying with us unique, then this is the blog for you.
We'll give you an alternative look at our Irish Studies degree courses, share the stories behind our research and bring you interviews from behind the scenes.
Follow us
Read our disclaimer statement
---
Posted on: 29 November 2019 | Category: 2019 posts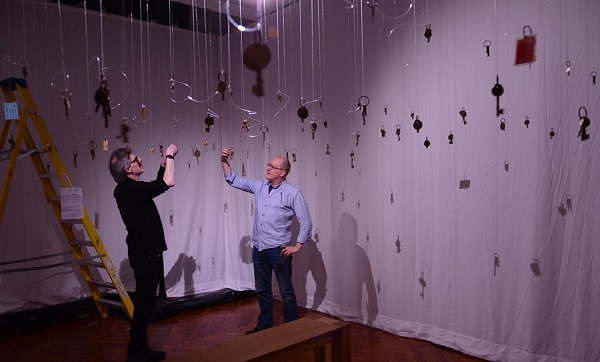 As all good winter's tales begin... it was a crisp, frosty Christmas Eve when I bumped into old friend and colleague Prof Pete Shirlow, Director of The Institute of Irish Studies, as he strolled along Belfast's Ormeau Road. Since our days, many years ago, working at Queen's University, Pete was now running a major "Arts for Reconciliation" research project, while I was the co-owner of the ArtisAnn contemporary art gallery in Belfast. We chatted about the potential for an exhibition to mark 20 years of peace in Northern Ireland since the signing of the Good Friday Agreement.
---
Blog

Posted on: 23 January 2020 | Category: 2020 posts

Former President of Ireland Mary Robinson spoke about women's leadership and climate change at a special event organised by the London Irish Lawyers Association in association with the University of Liverpool's Institute of Irish Studies.

---