Irish Studies blog
Welcome to our blog!

If you want to know more about what makes studying with us unique, then this is the blog for you.
We'll give you an alternative look at our Irish Studies degree courses, share the stories behind our research and bring you interviews from behind the scenes.
Follow us
Read our disclaimer statement
---
Posted on: 9 October 2018 | Category: 2018 posts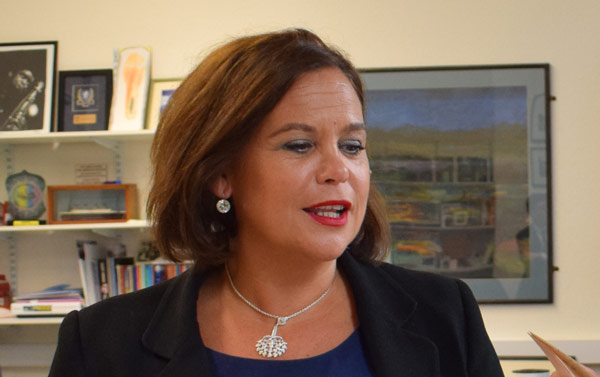 Sinn Féin leader, Mary Lou McDonald talks reconciliation, Brexit and what the 'Repeal the Eighth' result says to the world about modern Ireland, in this video interview, ahead of her keynote speech at the University.
---
Blog

Posted on: 9 October 2018 | Category: 2018 posts

Sinn Féin leader, Mary Lou McDonald talks reconciliation, Brexit and what the 'Repeal the Eighth' result says to the world about modern Ireland, in this video interview, ahead of her keynote speech at the University.

---