Our Favourite Places to Visit Outside of the City
Posted on: 8 August 2021 in 2021 posts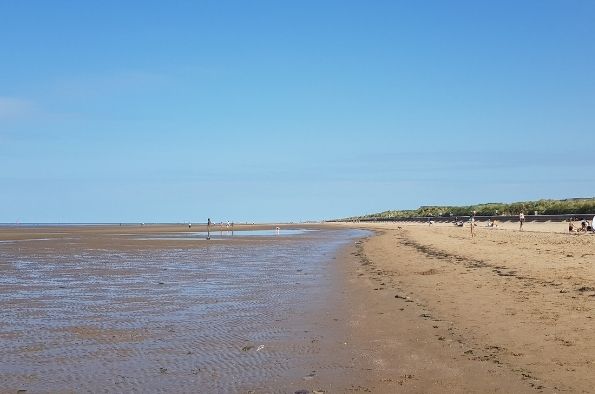 Sometimes you just want to take a break from city life, escape for a few hours. We know the feeling! We've put together a few suggestions of where you could go, including some stops along the way. So get your comfy trainers ready because you're about to go on an adventure.
---
The secret gardens of South Liverpool
South Liverpool is known for its leafy green spaces such as the glorious Sefton Park, however there are quite a few smaller, less talked about hidden gems.
Perfect for a lunchtime stroll when you want a break from work and to take in more natural surroundings; Reynolds Park in Woolton contains a beautiful hidden walled garden that blooms with different flowers from spring through to autumn. Whilst Camp Hill and Woolton Woods provide a great varied walk of woods, a walled garden and open spaces that overlook south Liverpool and the Mersey. On a clear day you can see the Welsh hills from Camp Hill.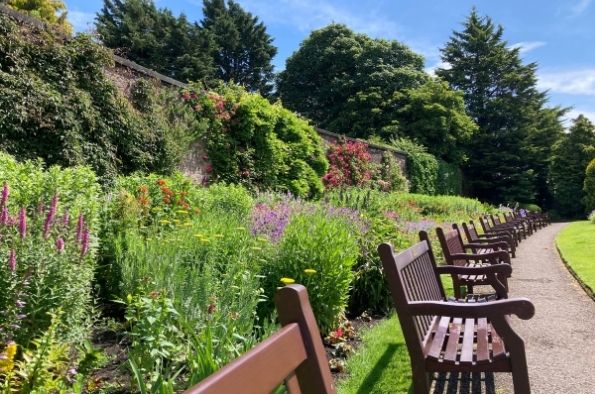 If you like to combine your park trips with a coffee or lunch, look to some of the slightly larger green spaces. Calderstones Park offers leafy open spaces and The Reader Café, which has great cakes and coffees that you can enjoy seated in or outside. The Allerton Oak is also situated in Calderstones Park, an oak tree believed to be over 1000 years old, which won England's tree of the year in 2019. Other tasty park café hotspots are The Watering Can in Greenbank Park, which has an amazing breakfast menu and of course Sefton Park's Palm House Café where you can enjoy a beverage surrounded by tropical plants!
Whatever your park preference, any of the above-mentioned parks are well worth a visit. Happy strolling!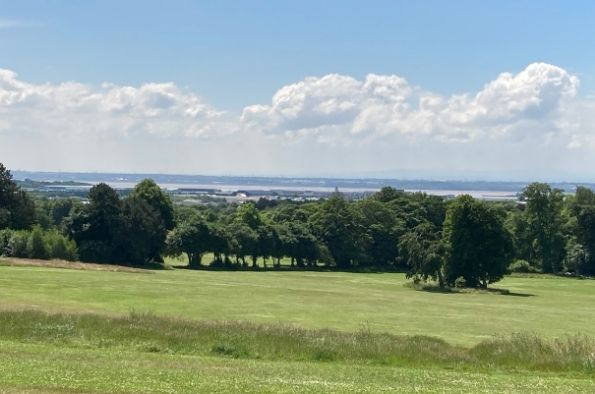 Hidden gems of L8
L8 might not be a place you've explored before, but it's a diverse and vibrant suburb of Liverpool, with bags of character! When you start exploring, begin at Princes Park – it's a smaller cousin of Sefton Park and a much quieter spot on sunny days. It has a lake and a mystical vibe with its wooden version of Stonehenge. It also includes a beautiful pathway lined with pink cherry blossoms in the spring.
Next, grab some food or even check out a mini exhibition at Squash Liverpool. This community shop and café makes freshly baked goods every day and loads of veggie treats too. Look out for the coconut yoghurt and the home-made banana jam in the shop. After you're filled up on delicious food, you can explore the 'Granby Four Streets' with its bold murals and 'winter garden', a space created by artists and architects inside two terraced houses. You might even be able to catch the regular market there too.
Get sandy at Crosby
Sometimes it's nice to escape the city and get a change of scenery. Crosby is a great destination to clear out those cobwebs and enjoy the great outdoors. Now it would be a crime not to mention the beach but we'll come to that. We recommend taking a trip into Crosby village to pick up your supplies for your trip to the seaside.
First on the list is Pritchard's Book Shop, a cute and quirky store in the heart of the town that offers up a great selection of reads for the local community. Whether you've been eyeing up the latest crime novel or you're looking for some old time romance, Pritchard's will definitely have what you're looking for. Stop by and select your beach read here and this will also help with the next stop on our list. Food of course!
If you're a pastry fiend then you have to stop by this next place, you really would regret it if you didn't. Satterthwaite's treats have been staples in many local homes for years and it's not surprising why. Home to pies and pastries galore, they have something for everyone! So grab your bake and follow us to the next stop.
You can't take a trip to Crosby without visiting McCormack's. This beautiful little shop is all about sustainable living and giving and we just love it! They have an incredible wall filled with cereals, grains and dried fruit for you to pick from, bye bye plastic! You can also find eco washing up liquid, low impact toothbrushes and stunning gifts. With so many vegan and low waste options we can tell why this shop is a hit with locals! And we haven't even mentioned the mind numbing selection of veggie and vegan sweets they have to offer (trust us, we tried them and they are incredible). So get on down to McCormack's now!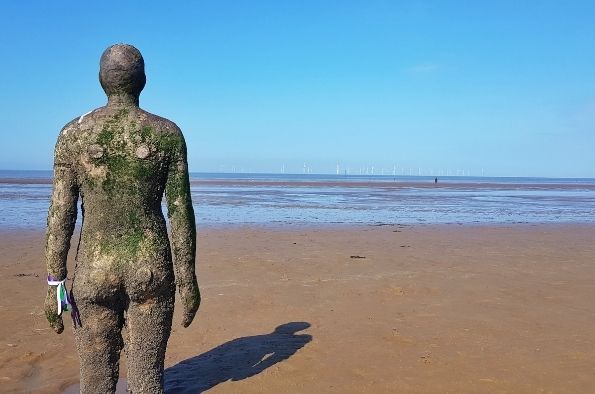 So we have our book, bake and vegan sweets, the only thing left to do is walk on down to the beach. You'll be able to see Anthony Gormley's Another Place and pose with the iron men. We love spending the day chilling on a picnic blanket, cold drinks in hand, soaking up the sun (but don't forget the SPF!). But we have to say there is just something so magical about watching the sun set on Another Place on a clear evening. Good food, good atmosphere and great company. What more could you ask for? If you're looking for something different take a trip down to Crosby this summer.
Chill out in Chester
The best start to the weekend is grabbing a coffee to go at one of the many independent coffee shops in Chester, our favourite being Jaunty Goat and then walk down to the River Dee and see what activities are in play. Hop on the river cruise that takes you upstream under the Queen's Park suspension bridge, past Grosvenor Park and through the meadows hire, so make sure you take in the wonderful scenery. Hire a pedalo or a kayak and enjoy being on the water. If water sports aren't your thing then the riverbank is a great place to start your walk around the famous Chester walls. The original walls were built by the Romans when Chester was then known as Deva Victrix. The walls have been extended and now run for two miles in a circuit around the city, passing many historic spots along the way including the second most photographed clock, (beaten by Big Ben), the Eastgate Clock which is built on top of a bridge to celebrate the Queen Victoria's diamond jubilee. Once you've completed the walls, we suggest grabbing a bite to eat. There are so many different restaurants and cafés in Chester and quite a few new ones that have opened post lockdown which is great to see. Head to Bar Lounge for some small plates and al fresco garden feels. The White Horse has a lovely setting being situated right by the race course and offer an array of lunchtime light bites and homely main meals. For vegans and vegetarians, Shrub is the best in town! You definitely don't want to miss out on their doughnuts!
---