Irish Studies blog
Welcome to our blog!

If you want to know more about what makes studying with us unique, then this is the blog for you.
We'll give you an alternative look at our Irish Studies degree courses, share the stories behind our research and bring you interviews from behind the scenes.
Follow us
Read our disclaimer statement
---
Posted on: 6 March 2020 | Category: 2020 posts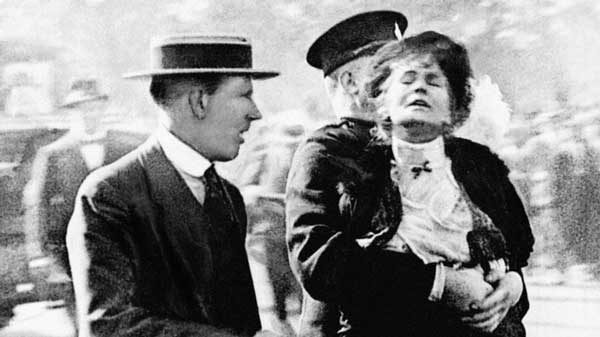 Emmeline Pankhurst is an iconic figure in the fight for women's suffrage in Britain. Through her organisation, the Women's Social and Political Union (WSPU), she campaigned for women's rights. My research explores the connections between the Pankhurst family and Irish nationalism in Britain. In the case of Emmeline, Irish nationalism provided her with a political education which she publicised in her autobiography My Own Story.
---
Blog

Posted on: 6 March 2020 | Category: 2020 posts

Emmeline Pankhurst is an iconic figure in the fight for women's suffrage in Britain. Through her organisation, the Women's Social and Political Union (WSPU), she campaigned for women's rights. My research explores the connections between the Pankhurst family and Irish nationalism in Britain. In the case of Emmeline, Irish nationalism provided her with a political education which she publicised in her autobiography My Own Story.

---