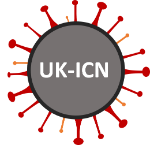 Led by Professor Julian Hiscox (Institute of Infection, Veterinary and Ecological Sciences), the UK-ICN is hosted at the University of Liverpool and will provide and support global co-ordination for the delivery of collaborative scientific research and sustained long-term one health approach to better investigation of coronaviruses, improved surveillance, and social policies.
The aims of UK-ICN are as follows:
To provide a community gateway, including a network of networks with the inclusion of UK and international bodies (FAO/OIE/WHO)
To facilitate and co-ordinate interactions between members, especially at the animal-human-environment interface
To foster cross-fertilisation of ideas, providing expert perspectives to identify knowledge gaps
Create research opportunities and build an evidence-based road map for one-health
Ensure the longevity of coronavirus research after the impetus of SARS-CoV2 has reduced
Disseminate and preserve knowledge to better combat future emerging coronaviruses
UK-ICN Research Themes:
UK-ICN activities will be led by our multidisciplinary partnership of the following co-directors spanning five distinct themes:
One Health and Zoonoses – Professor James Wood, University of Cambridge
Surveillance; Detection and Characterisation – Dr Sharon Brookes, The Animal and Plant Health Agency
Countermeasures and Interventions – Dr Erica Bickerton & Dr Dalan Bailey (Interim), The Pirbright Institute
Behaviour and Social Policy – Professor Lisa Boden, The University of Edinburgh
SARS-CoV3 and the Future – Professor Paul Digard, The Roslin Institute
Expected outputs include:
Better understanding of ecologies at the animal-human-environment interface
Enhanced understanding of coronaviruses and intervention tools
Increased integration of human-veterinary coronaviruses research and innovation capacity and capability
Networking through a range of virtual and in-person events directed at various levels, including workshops and symposia
Identification of research gaps and future priorities
A roadmap for future priorities and potential policy paper
Resources and Expertise
The UK-ICN directorate is supported by a global multi-disciplinary panel within the management board. To date, the UK-ICN has recruited management board representatives from Africa, Asia, Europe, Middle East and North America. Expertise includes clinicians, veterinarians, academics, government agencies and industry partners.
Collectively the UK-ICN represents key global infrastructure and expertise with high containment pathogens including Bio-containment levels (CL) 2, 3 and 4 with both Advisory Committee on Dangerous Pathogens (ACDP) 2, 3, 4 and/or Specific Animal Pathogens Orders (SAO) 2, 3 and 4 for both in vitro and in vivo research.
Additionally, the University of Liverpool hosts the Centre for Genomic Research (CGR) and is critically underpinning the capability of COG-UK. APHA has full sequencing and variant analyses capability on site. This knowledge and associated training will be shared within the network.
Other resources of interest include the ISARIC-4C COVID-19 biobank at the University of Liverpool, and standardised reagents at the National Institute for Biological Standards and Control (NIBSC).
---
Back to: Faculty of Health and Life Sciences