We offer a variety of opportunities throughout the year for the public to engage with our research; including talks, festivals, workshops, focus groups, Pint of Science and Meet the Scientists.
Meet the Scientists is an award-winning series of events we host in partnership with the Liverpool World Museum, supported by the Wellcome Trust. The annual Pint of Science festival is extremely popular and takes place in May in pubs and bars worldwide.
Our engagement activity welcomes all ages and abilities and takes place locally and internationally. No prior scientific knowledge is required, just the enthusiasm to get involved.
News and events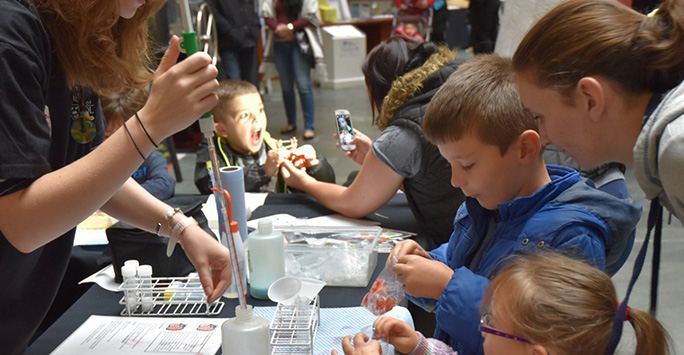 What's on?
Take a look at our events schedule.
Back to: Faculty of Health and Life Sciences