Liverpool Cancer Research Foundation
Cancer is a major problem in England's North West with the region's averages for the number of people developing and succumbing to cancer significantly higher than those of the remaining parts of the UK. Liverpool has been identified by Public Health England as one of the three most cancer stricken cities in England, while cancer mortality in Merseyside and Cheshire is 76% higher than the European average.
Life expectancy in some areas of the UK's North West is approximately 10-15 years less than the UK average, and uptake for screening programmes for bowel, breast and cervical cancers is lower than many other places in the country. Every year in Liverpool, around 40% of all cancer cases are diagnosed by doctors in the A&E Department. In these cases the cancer is usually at an advanced stage and can be more difficult to treat.
Hope for the future
However, there is some good news. More people are surviving cancer than ever before. In fact, cancer survival rates have doubled in the last 40 years as a result of improvements in cancer treatments and diagnosis.
Whilst such facts are encouraging, there's still a lot of work to do to help reduce the number of people developing and losing their lives to the numerous forms of cancer.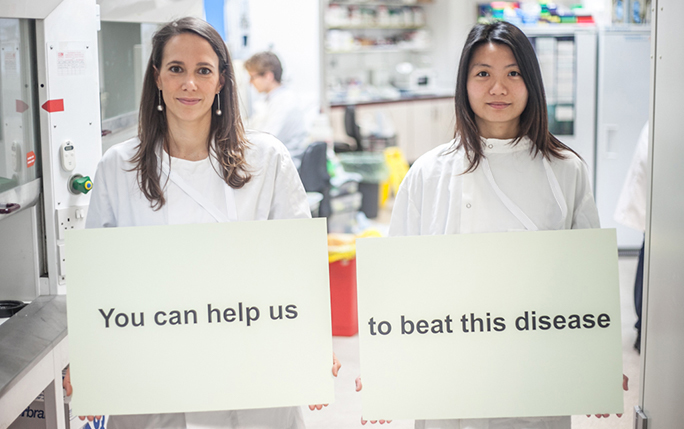 ‌
Since its formation in 2014, the North West Cancer Research Centre at the University of Liverpool has strived to build a strong sustainable Centre that will address the serious health challenge caused by cancer in our region, through integrating excellent fundamental and clinical cancer research and working together with the NHS to deliver first class cancer treatments.
The Centre provides, through the interaction of clinical and research staff, a major focus for the treatment and investigative research of a number of important cancers, which afflict the population of the Merseyside region.
How you can help
Through donations to the Liverpool Cancer Research Foundation (LCRF), we hope to fund much needed research via collaborative research projects, educational outreach programmes, as well as PhD student programmes, investing in the highest quality cancer research, and researchers at the early stages of their career.
We also want to explore the reasons behind cancer incidence differences by looking at the ways in which environmental, cultural, social and institutional factors interact to create inequalities in cancer outcomes.
Every penny raised will help fund future lifesaving cancer research projects in the North West.
Make a gift to the Liverpool Cancer Research Foundation today.