Legacy gifts are a vital source of financial support to the University, regardless of size, they are valued and celebrated. Since the first recorded bequest in 1891, the University has been privileged to have benefited from many gifts.
Your Will to make a difference to the lives of students can be realised through legacy giving.
You Will be a part of our future, enabling students to achieve their hopes, support unforeseen opportunities and help us stay at the forefront of ground-breaking research.
We appreciate the significance of making your Will and that it is a personal decision. After looking after your family and loved ones, you may feel the time is right to consider a gift to the University. Whatever your motivation, interest, or passion, we would like to work with you to ensure your gift is used exactly as intended.
Although we cannot offer legal advice, we can offer assistance and signpost you to the best possible place to receive advice before you consult a solicitor regarding making a Will.
Providing a legacy gift can also help reduce inheritance tax on your entire estate. The University is an exempt charity under the terms of the Charities Act 2011 (Exempt Charity Number: X7758). The Office for Students (OfS) is the principal regulator of those higher education institutions that are exempt charities.
If you would like to discuss leaving a gift or would like further information about legacy giving, please contact carolyn.jones@liverpool.ac.uk or complete our contact form and we will get back to you.
To read our legacy brochure, Giving back to the future, you can download or contact us to request a copy be posted out to you.

We hope you Will.
"I would like my legacy to help the scholarships and prizes that I was lucky enough to receive as a student to continue, and also to establish awards for all the excellent work students do outside of their degree courses which should be recognised and celebrated in the same way."

Eileen Pollard (BA Hons English Language & Literature 2006, MA 2007)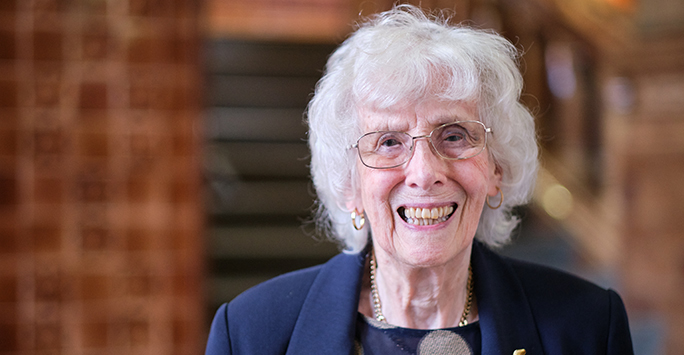 Joan's hope... to help students
Joan Kenworthy, former member of Senate and halls warden at the University of Liverpool, tells us more about her life and why she has chosen to remember the University in her Will.
Back to: Giving