Researcher in Focus: Dr Niamh Thornton
Posted on: 9 June 2022 by Nick Jones in 2022 Posts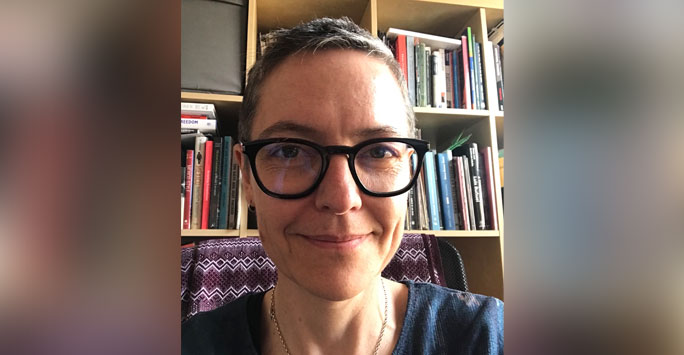 Our featured researcher this month is Dr Niamh Thornton, a Latin Americanist with a particular focus on Mexican film and literature.
Niamh's key research interest is in the multiple representations of conflict in literature and film. This has led her to investigate a range of conflicts, but most recently a major Mexican film star, María Félix, about whom she is writing a monograph. This research has inspired a project on eyebrows because they were a recognisable feature of her screen performances.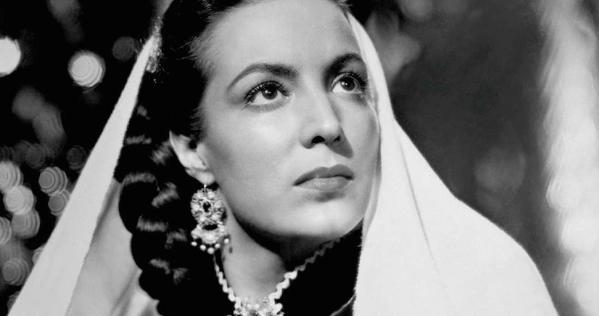 María Félix in Enamorada/The Hidden One (Emilio Fernández, 1946)
She is co-investigator with Dr Liz Greene (University of Reading) on Brews and Brows: Shaping Stories from Eyebrows to Scousebrows. It is an interdisciplinary collaborative project aimed at creating opportunities to discuss the importance of eyebrows to our identity and sense of self.
Working across the Arts, Humanities, Social Sciences and Sciences, the team consists of researchers in Film Studies, Filmmaking, Human Geography, Facial Scanning, and Fashion Photography, and has worked with scholars in Queer Studies, Art Practice, Evolutionary Archaeology, Brow Artists and Technicians, and Cosmetic Surgery.
A project that started with Félix, now builds on the association between Liverpool and a recognisable eyebrow shape, the Scousebrow. Both were starting points in the conversation, but the research so far has shown that for participants their eyebrow grooming is an expression of multiple aspects of who they are, their wellbeing, and their sense of belonging.
So far, the project has invited people to share stories via a video diary booth, to get their brows scanned, and to pose for photographs in order to record what their eyebrows mean to them and who or what inspires their styling. The project aims to continue to gather stories to explore the centrality of the eyebrow to identity, self, and belonging.
In May 2022, she was interviewed as part of CNN Style's focus on Eyebrows as part of the As We Are series, which you can watch online here.
Find out more about Niamh and her work on her staff page.
Follow Brews and Brows on Twitter.
---