Tate Exchange
As part of our partnership with Tate Liverpool you can to be part of the Tate Exchange Programme.
Tate Exchange is an open experiment; a space for an ongoing programme of events developed by artists, practitioners, and associates. It is a place where everyone is invited to collaborate, test ideas and discover new perspectives on life, through art.
The custom built space within the gallery provides a comfortable and flexible place for you to get involved. Members of the public are free to drop in for a talk, enjoy a chance encounter with a pop-up work of art, watch a live performance, join in a workshop, and experience art in new and unexpected ways.
Take a closer look at just some of our recent Tate Exchange residencies in this short video:
P‌ast projects
Our partnership with the Tate has already inspired researchers from across the University to find new ways to engage with audiences and to use their expertise in new and creative ways. Find out more below: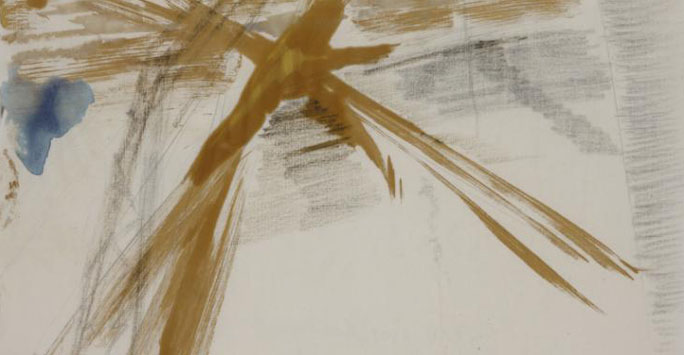 Made From Light
11-17 June 2018. A series of creative workshops and talks exploring the art, science and the history of renewable energy, which has been around longer than you may think. Learn more here.
Tate Architecture Studio
Using the early concept drawings for the design of the gallery, Liverpool School of Architecture's students explored Tate Liverpool's architecture. Learn more here.
Portraying a Nation
World War photographs and paintings developed into educational activities through a 'teach the teacher' project.
Book of the Dead
The work of established artists interpreted by Egyptology experts, providing an insight into the beliefs of an ancient people. Read more here.
Visions of the Future
Imagining a vision of the future using materials from the University's Special Collections and Archives. Read more here.
Thinking is Seeing
Exploring the connections between different paintings in the same way as ancient astronomers looked at stars and found links and relationships between them. Read more here.
How to get involved
The programme theme for the next round of Tate Exchange is 'Power' which can be interpreted in many different ways.
If you're interested in applying please contact Kate Spicer (Senior Impact and Business Development Manager) in the first instance. Kate can help answer any questions you have and support you through the application process. Please note, all applications need to go to Kate as direct applications will not be considered by Tate.
2019 proposal deadlines for 'Power':
Phase 1: Friday 3 May 2019 (for events happening between September – December 2019)
Phase 2: Friday 5 July 2019 (for events happening between Ja​nuary - April 2020)
Phase 3: Friday 20 December 2019 (for events happening between May – August 2020)
---
Don't forget that as a partner of Tate Liverpool all staff and students get free access to the Tate's special exhibitions and a 10% discount in Tate Liverpool's shop and 20% discount in Tate Liverpool's café. Download the The Tate Exchange Liverpool Corporate Supporters Pass for full details of savings and discounts.