Researchers at the Faculty of Humanities & Social Sciences are exploring a multitude of topics that affect society at any given time. But they are not working in isolation. We partner with, and exchange knowledge, insights and expertise with many different organisations. These range from corporate archives to healthcare providers, local government to arts institutions. Together, our combined insights can bring real benefits and change to bear on the world around us.
Below you can find examples of the great work taking place.
Unilever Archives
Led by Dr Jo Tierney, this project explores the business practices of Lever Brothers from 1900-1930 in the Belgian Congo (now Democratic Republic of the Congo) and the Solomon Islands.
Jo is working closely with Claire Tunstall, Global Head of Art, Archives and Records Management at Unilever, to investigate what records, collections and publications exist to help us understand more clearly the sourcing and supply chains of raw materials in these areas, how the Lever Brothers business operated here and the nature of the company's approach to worker welfare.
Read more about this project here.
The Royal African Society also published (in June 2022) Jo's scoping report as part of their Independent Research Panel into the Lever plantations.
---
Liverpool's UNICEF Child Friendly City Initiative
Colleagues from the University are working closely with a range of partners across the the city to help Liverpool on its journey towards international recognition as a UNICEF Child Friendly City.
The Child Friendly City programme will embed a commitment to children's rights and investment in children's health, well-being and development in Liverpool. It offers a unique opportunity for maximising the impact of the University's research on the local community.
In this film, meet Professor Helen Stalford from the Faculty's Liverpool Law School, Steve Reddy, Director of Children and Young People's Services at Liverpool City Council, Trish Mattinson, Head of Service for Children and Young People at Mersey Care, plus members of the University's Young People's Advisory Group to find out how partnerships can deliver real benefits for the city's youth.
Learn more about the Faculty's Children & Childhood Research Theme here.
---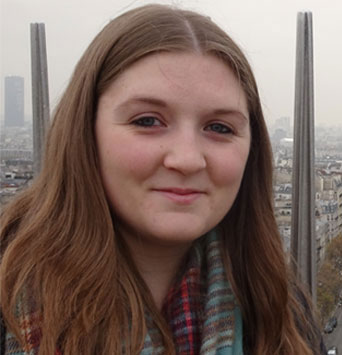 As historians it's an important part of our job to engage with the public and also other institutions and make our work more accessible to everyone.

Dr Jo Tierney