University of Liverpool Hosts Delegation from the University of Mosul
Posted on: 20 June 2019 by Nick Jones in 2018 Posts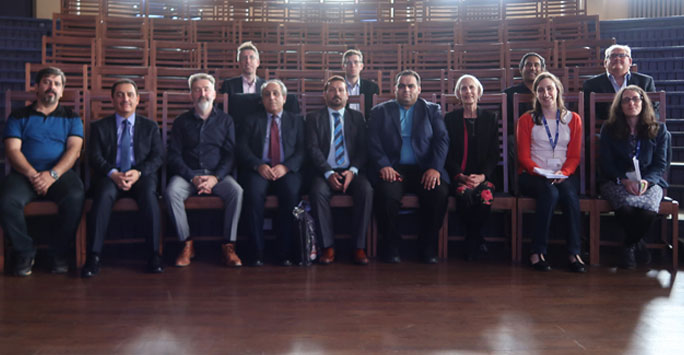 On 18 & 19 June 2019, the University of Liverpool was honoured to welcome a delegation from the University of Mosul in Iraq.

Included in the delegation were Prof. Dr. Kossay Kamalaldeen Dawod Al-Amady, Chancellor and president, University of Mosul, Mr. Sayf Mohamed Dhiya Younis Al-Ashqar, Director of cultural affairs and scholarships, Prof. Dr. Hussein Dhahir Hammood Abboosh, Dean of Archaeology College, Dr. Amer Abdullah Najm, Head of Archaeology Dept. and Dr. Alaa N. Hamdon - Remote Sensing Center, University of Mosul and Book Bridge co-ordinator.
Over the course of the visit, delegates met various University of Liverpool colleagues including Professor Lin Foxhall, Professor Pete Shirlow, Professor Soumyen Bandyopadhyay and Professor Keith Dobney and learnt about the work carried out here within our Heritage and Transforming Conflict Research Themes, as well as our engagement with international heritage, conflict and archaeology-focused research projects.
As well as these research-based discussions, our visitors were given a tour of the Garstang Museum, the Department of Archaeology, Classics and Egyptology and met with current Iraqi students studying here at the University.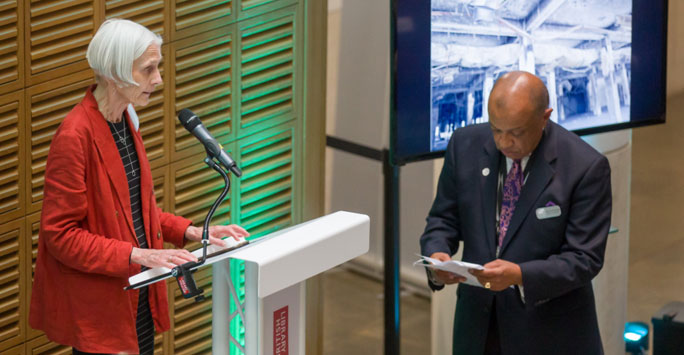 The University visit followed the 'Rising from the ashes: bringing libraries back to life' event hosted by the British Library in London about the on-going work to restore the University of Mosul's Library, which IS destroyed in 2015 in what UNESCO called one of the most devastating acts of library destruction in human history.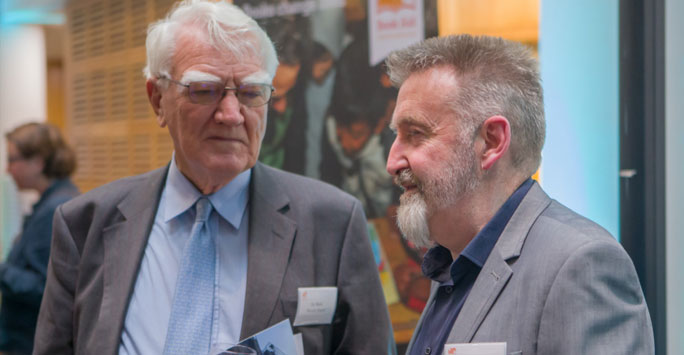 Guests heard from BBC World Affairs Editor and foreign correspondent John Simpson about the transformative power of books and from Mosul's Dr. Alaa Hamdon about his personal experiences as a lecturer at the University and about how Book Aid International is helping restore the library. The event was hosted by Book Aid International in association with Liverpool University.
It was the University's pleasure to host our Iraqi guests, and it is hoped further collaborations will follow in the future.
---