Our accommodation is very popular, and we strongly recommend that you apply as soon as possible after receiving your offer to study at the University of Liverpool. You do not need to wait until you have selected Liverpool as your firm or insurance choice on UCAS. We allocate accommodation on a first come, first served basis - so the sooner you apply, the better.
Applying is simple
1. Research your hall
Take a look at what accommodation we have available, and decide on the best fit for you.
2. Get on Liverpool Life
Liverpool Life is your one stop shop for all accommodation requirements, and the portal through which you apply. To register, you will need your Student ID number. This is a nine digit number and will start with 20 (for example 201234567). You will receive your Student ID once you have been offered a place to study or invite to interview at the University of Liverpool.
You can apply for accommodation as soon as you receive an offer to study/invite for interview at the University of Liverpool. You do not need to wait for your invite to apply or until you have chosen Liverpool as your firm or insurance choice on UCAS. We recommend you get your application in to us as soon as possible, as we allocate on a first come, first served basis.
You will be able to select three preferences. Please be aware that we will do our very best to match one of these, however these are not guaranteed. Where we cannot meet one of your preferences, we will try our best to offer you a similar room or hall of your choices. If this is not possible, an offer for the next best available room will be sent to you.
At this stage, you will also be asked to provide any medical requirements you may have. Please give us as much information as you are willing to disclose so that we can ensure we are able to find suitable accommodation that meets your needs. If you do not provide detail on your application, we may not be able to support any specific requirements or adjustments if advised at a later date (Find out more about priority rooms)
3. Know your deadlines
Undergraduate first year students
Undergraduate first year Unconditional Firm (UF) and Conditional Firm (CF) students are guaranteed accommodation at the University of Liverpool or within University Approved accommodation, so long as you apply before 31 July 2022.
Students who hold an Unconditional Offer will receive their offer of accommodation shortly after they have applied for accommodation, providing they have accepted their offer to study and are an "expected entrant". If you hold an unconditional offer and apply on or after 1st July 2022 and before the deadline, you will receive your offer following A Level Results Day.
We don't send out any offers to undergraduate students from1st July until after A Level Results Day. If you become an expected entrant between these dates you will receive your offer after A Level Results Day and before early September. This is to make a fairer system for students who are studying different qualifications and may get their results earlier, i.e. BTEC, NVQ, A Levels, Scottish Highers and students who come through early clearing.
Conditional offer holders will receive an offer after A Level results day, once we know you are coming to join us. Due to the high amount of applications we receive, offers are sent over a few weeks with the aim of all offers sent by early September. This also applies to students who are studying other qualifications such as Scottish Higher or BTEC.
Insurance and clearing undergraduates need to make their application for accommodation as soon as possible. We will either house you within our accommodation or send you an offer for accommodation within our University Approved private providers. Your date of application will be taken into consideration.
Returning undergraduate students
Second, third and fourth year undergraduates need to get their applications in early, as the application process is on a first come first served basis. Also, the earlier you apply, the more likely we will be able to offer you a flat with your friends! This accommodation will be in our University halls of residences, or with our preferred private providers, who offer some great accommodation very close to the city centre campus. Sit back and wait for your offer!
You will receive an offer of accommodation shortly following your application.
Postgraduate students
Postgraduate students will be sent an offer of accommodation once their status has been updated to Expected Entrant.
International postgraduates are also guaranteed accommodation at the University of Liverpool, so long as their studies start at the beginning of the academic year (September) and you apply before 31 July 2022.
Home and EU postgraduates, although there is no guarantee, we will still do our best to accommodate you. The earlier you apply the better.
4. Accept your offer
Accepting your offer is simple, just go back into Liverpool Life once you have received your offer email for accommodation, submit your date of birth, and then click 'accept'. It is important to make sure you check through the terms and conditions as you are signing up to an Accommodation Agreement.
You will also have a seven day 'cooling off period' where you can cancel your agreement. If you cancel after the cooling offer period, depending on the circumstances, you may be liable for the full accommodation contract.
If you have applied as part of a guarantee, you will need to accept your first offer of accommodation. If you reject this, there is no guarantee will be able to offer you alternative accommodation. We are certain that you will love your time with us no matter where you live - however, there is a room move waiting list that you can sign up to once you have accepted your offer.
If you receive an offer for accommodation with our University Approved Private Providers, the contract will be witih the provider themselves and not the Univeristy of Liverpool. Please read the content of the offer email which will detail the accommodation, provider and further information on this.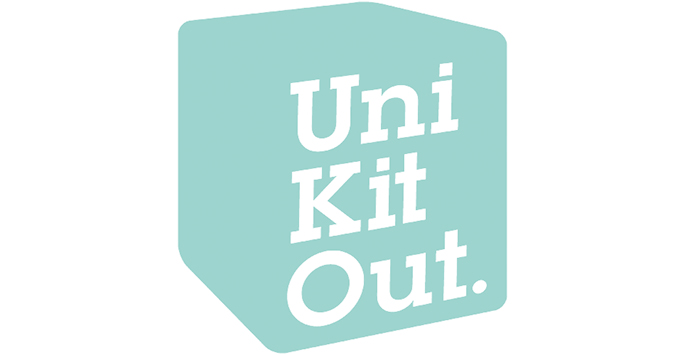 Uni Kit Out
Uni Kit Out provide the essential items you need to enjoy your time at the University of Liverpool. From bedding and towels to kitchen essentials, Uni Kit Out have it covered. They will deliver direct to your accommodation so it is ready for you on arrival. Also, you can receive 10% off your order when you use the code LIVERPOOL10 when checking out.
Back to: Accommodation