Visits and Open Days
Open Day
Our Open Days are the perfect opportunity to discover what it's really like at the University of Liverpool, one of the UK's leading universities. Our academic departments are open so you can meet current staff and students and ask any questions you might have.
Our next Open Day will take place on:
Open Day activities typically start from 9.30am and most departments will close around 3pm. However, you can consult the Open Day Guide (which will be sent out to registered visitors three weeks prior to the event) or our Open Day app for precise timings.
Campus Tours
If you are unable to attend an Open Day, you can register for a guided campus tour instead. Our student-led tours will show you our award-winning campus and facilities.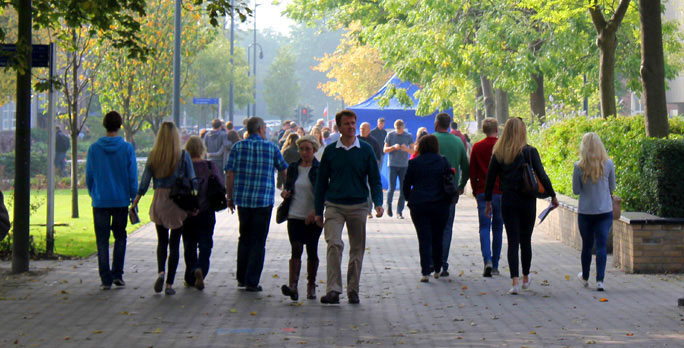 Virtual Open Day
Our Virtual Open Day is an ideal way for you to find out more about the University, including our campus, key central facilities and the range of accommodation that we offer.
Liverpool Voices
The Liverpool Voices film series explores the stories of our current students and alumni, focusing on how they made the decision to go to university and why they chose Liverpool.