School of Law and Social Justice Visiting Fellows 2022-23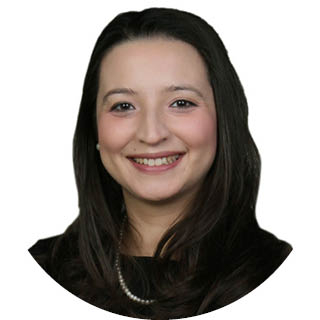 Dr Özge Variş
6 February - 3 April 2023, Funded track.
Hosted by Prof Mavluda Sattorova, Liverpool Law School.

Özge Variş is an Assistant Professor of Private International Law at Kirklareli University in the Faculty of Law. Her research covers: international economic law, international investment arbitration, international energy law, EU law, and sustainable investments in energy industry and status.

---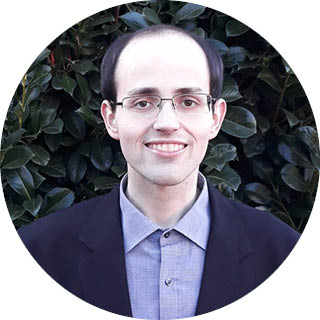 Dr Max Steuer
16 January - 12 February 2023, Self-funded track.
Hosted by Dr James Organ, .
Max Steuer is an Assistant Professor at O.P. Jindal Global University, Jindal Global Law School, India, and at Comenius University in Bratislava, Department of Political Science, Slovakia. His research focuses on the meanings and protection of democracy, constitutional adjudication in a comparative perspective (with an emphasis on constitutional courts), freedom of expression, and constitutionalism in the European Union.
His interdisciplinary scholarship appeared in peer-reviewed journals and edited volumes in law, political science, sociology, and European studies. Max's stay at the School of Law and Social Justice is funded by a Jan Hus Educational Foundation Scholarship.
Publications
Max published 'Searching for a Government' in 'Verfassungsblog on Matters Constitutional' during his research stay at the School of Law and Social Justice.
---
Dr Yorick Smaal
6 - 29 January 2023, Funded track.
Hosted by Prof Barry Godfrey, Department of Sociology, Social Policy, and Criminology.
Yorick Smaal is a Senior Lecturer in History in the School of Humanities, Languages and Social Science and a member of the Griffith Centre for Social and Cultural Research. He is currently the Deputy Director of the Harry Gentle Resource Centre, a major digital initiative on peoples and places in early Queensland. Between 2014 and 2018, he was an ARC DECRA fellow.
Yorick's research investigates histories of sexuality and sexual violence and the institutions that shape these experiences. His work is Australian in focus, but it situates sexuality in its wider context across offences, jurisdictions, and cultural settings. Yorick has explored the twined histories of sexuality, gender and age through various theoretical perspectives and frameworks, including law and criminal justice, the armed forces, war and society, medicine, subcultures, and selfhoods, and he has published widely in these areas.
---

Dr Aileen Kennedy
5 October - 30 November 2022, Funded track.
Hosted by Prof Marie Fox, Liverpool Law School.
"I was fortunate to be offered a fellowship at SLSJ in 2022. I was attracted to Liverpool University because of the calibre of the academic research conducted at the school as evidenced by the active and busy research clusters around health law, children's law and feminist law (among others). My research interests fit within these clusters, and I was warmly included in the activities of all three. The research culture at the school is excellent, and I was able to attend a number of seminars, workshops and meetings during my two months at Liverpool. I delivered seminar papers at two separate events, and was given robust and helpful feedback in response. I was able to connect with researchers in the school and spend time both in meetings and informal discussions over coffee or meals. The academic staff were supportive, engaging and inclusive. The professional staff were helpful and friendly, making this a fantastically constructive and exciting time for me.

I delivered a seminar to a post-graduate cohort and attended two of their weekly classes, giving me insight into the high academic standards of the students and teaching staff. I also attended a number of seminars given by HDR students on an interesting range of topics. Again, I was impressed by the high standard of the work. These seminars were organised by the HDR student body, attesting to the excellent research training provided to HDR students.

I strongly recommend the experience to other academics who are interested in spending time in a vibrant and active research culture within a beautiful, historic and accessible city."

Dr Aileen Kennedy, Senior Lecturer, School of Law, University of New England
---
Back to: School of Law and Social Justice