University of Liverpool Sociology student's essay published by The British Sociological Association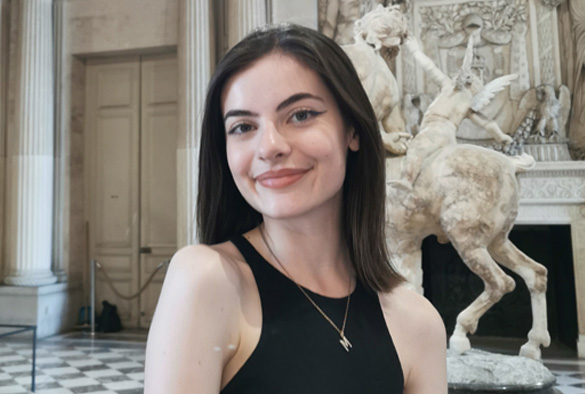 Melissa Brodie, a third-year Sociology student at the University of Liverpool, has had her essay published by The British Sociological Association (BSA) Everyday Society.
The Everyday Society, an online platform of the BSA, the largest sociological network in the UK, aims to bring together the sociological community through online discussion and collaboration.
The essay, 'Why are caring roles often under-valued? A discussion in relation to feminist perspectives', tries to uncover why caring roles are overlooked by approaching it from different angles such as time, capitalism and the ethical duty of care. Melissa applies her own family's experience with care to contextualise and personalise a narrative which is often seen as a silent faceless crisis.
Melissa said: "I am genuinely so over the moon that this piece was published. I was encouraged to publish my work by Dr Elham Amini as she taught the module 'Health, Lifecourse and Society' in which she was a fantastic lecturer and mentor."
"I hope this piece makes an impact on people, no matter how big or small. Perhaps it can help people rethink of the true impact care has on life from the economy, family structure, healthcare and particularly how women are affected by this. This piece will always be dedicated to my grandmother for her incredible commitment to my aunt who I love so much and makes every life she touches better."
Melissa's essay will be published in three parts. Part one, 'How caring is seen as an ethical duty', is available to read now.