Report finds video appointments to be more effective in domestic abuse cases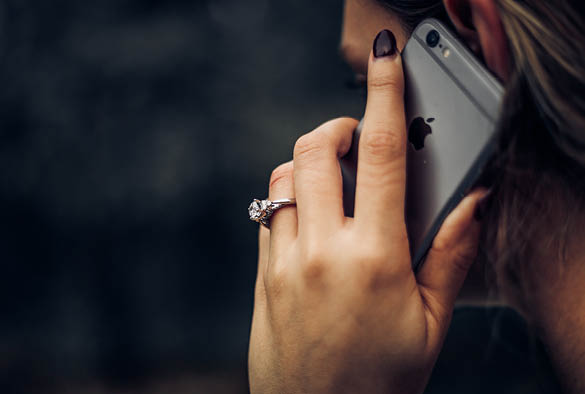 A new report has found video appointments to more effective in cases involving victims of domestic abuse, highlighting improved communication, engagement, and safeguarding as key factors.
Researchers from the University of Liverpool worked with Sussex Police to evaluate a new approach to engaging with victims of domestic abuse post-arrest to improve response time and ease the anguish of persons involved. The report found the method to increase victim engagement and satisfaction and improved safeguarding.
The approach, aptly named the Domestic Abuse Safeguarding Trial (DAST), introduced methods to interview a victim of domestic abuse through video call, following arrest of the suspect. The trial ran over 7-days across Sussex, in Brighton and the East and West divisions, between the hours of 08:00 – 20:00.
Through DAST, victims of domestic abuse had access to a faster, and more thorough, approach to response following suspect arrest. Through the introduction of video call, conversations between the victim and a DAST officer were able to be facilitated within 10 minutes, using the victim's own device and without the need to leave their home.
The report found victims of domestic abuse to be more comfortable disclosing information when recording an incident through video appointments compared to in-person. This was confirmed by data from victim satisfaction surveys conducted by Sussex Police. Victims of domestic abuse conveyed that they felt listened to, safer, extremely satisfied, and happy with the convenience of the system.
Speaking of victims' communication, Local Resolution Team (LRT) Officer, Sussex Police, shared that they felt the victims were more engaged due to the immediacy of the interaction with a specialist officer, stating: "…it's because it's fresh in their mind... they [the victim] are able to get to the point straight away and tell you exactly what's happened."
The report also found officers gained more background information through the new approach, which allowed for a clearer assessment of risk. As a result of this, safeguarding advice was able to be given and documented in all cases assessed.
On the basis of the evidence reviewed, recommendations were made to implement the DAST method across Sussex as soon as possible, with clear communication required to ensure officers are aware of DAST's availability.
In response to the report findings, Professor Barry Godfrey, Principle Investigator, said:
"The DAST system enables officers specially trained in dealing with domestic abuse to provide a better service for victims, securing better evidence, and ensuring that more cases of domestic abuse result in a charge."
Further evaluation on a larger set of data is to be carried out within six months.
These findings were presented by Professor Barry Godfrey and Dr Jane Richardson, University of Liverpool, at the 'International and Pluridisciplinary Symposium: Digital Justice and Criminal Proceedings in France and the United Kingdom', hosted by Toulon University.
Find out more