International Women's Day - Reflections
Posted on: 8 March 2021 by School of Law and Social Justice. in Blog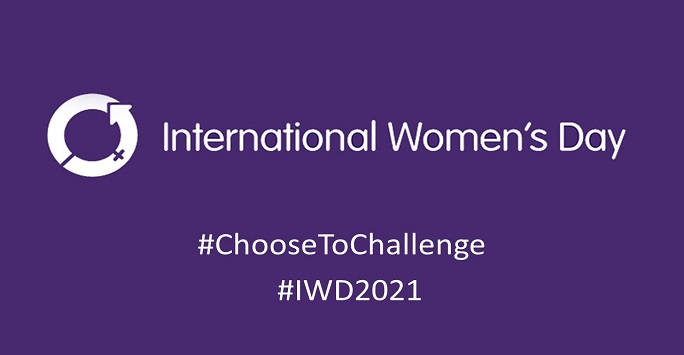 Today (8th March) marks International Women's Day, a global day celebrating the social, economic, cultural, and political achievements of women, with the theme focusing on #ChooseToChallenge. This year's blog provides us with an opportunity to reflect on all that has happened in the previous year, and how our contributors have dealt with and responded to the challenges presented to them, and other women, throughout the pandemic.
Head of Sociology, Social Policy and Criminology
Last year, I wrote about my research looking at women's time as a structure of femininity and the impact this has on women's ambition and ability to project themselves forward agentically in time, particularly impacting on their careers and life choices. That continues to be a key research interest of mine but as interim Head of Department this year I have also been able to directly see the effects of the hidden temporal gender gap on women's work in the context of the pandemic and particularly lockdown and home schooling. If, as is widely discussed, the pandemic has brought to light many hidden inequalities, this is surely one that needs to be more widely known about. During this past year I have also carried out research into the role that contraception and contraceptive choices play in the idea of 'buying time' for women in the context of this time shortage focusing particularly on the claims made by the pioneers of the 'delayed menopause' technique marketed by Birmingham-based company ProFam. This will be published as a chapter in an Emerald Open collection edited by Vicky Boydell and Katie Dow early next year.
Finally, I have been involved in a Wellcome-funded international network of ageing scholars, led by University college Dublin, writing and collaborating in an interdisciplinary fashion on matters relating to ageing and old age. We have had four webinars and one webinar open to the public on the subject of Covid-19 and old age where I talked about the language of age war that has been used to discuss both the pandemic and the winners and losers of it, in the press particularly. My view, as I expressed it in a webinar with an audience of hundreds of ageing scholars drawn from across the globe, is that this complete devaluing of especially deep old age directly led to the care home deaths tragedy. Furthermore, there has been a particularly pernicious gendered element here as this systemic ageism is exacerbated by the lack of value placed on old women in particular. The deaths in care homes are not just a senocide in this respect but in fact a female senocide when you consider that 72% of all care home residents in the UK (CPA) are female (and of course there are similar figures in Europe).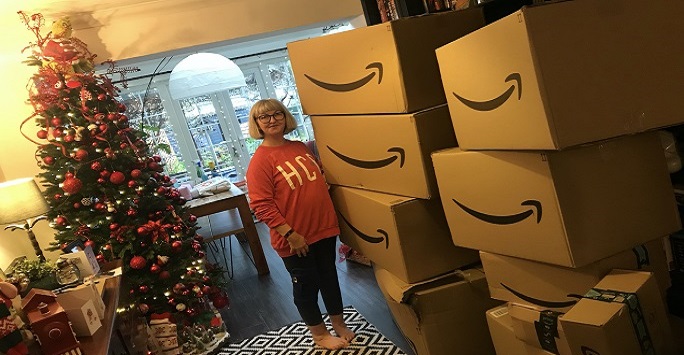 Karen Smith
Sociology, Social Policy and Criminology PhD Student
In the past 12 months I have been incredibly busy balancing my time between my studies and my paid work as both a Leaving Care Worker for young people moving out of the care system and as a specialist Youth Worker where I do arts-based therapies for young people experiencing trauma.
I also work as an independent Social Worker and train people around many issues faced by children and young people in care including identity and belonging.
To add to this I run a non-profit community group to provide Christmas Dinner for care experienced young adults every Christmas in the Wirral.
I have genuinely never been busier.
As a PhD candidate I am based in the Department of Sociology, Social Policy and Criminology and I am working on a study that celebrates the success of care experienced women who are high academic achievers. I want to show that we can leave care and do well and I'm intrigued about the journeys that women take to get there.
I am a part time student and am in my fourth year. I have been a home-school mum for 3 years so when the first lockdown happened last March I kind of thought 'this will be a breeze'. However, I did not take into account that I would also be working and studying permanently from home along with my husband and my 21 year-old son.
My 21 year-old was more difficult than my 13 year-old, he simply could not understand why he shouldn't go out and mix - I was also shielding. Skip forward a few months and my 13 year-old made the monumental decision to go to school for his GCSE years. I think he had had enough of his dad getting involved in his learning. So, come September, he popped off to school and I thought this might mean I would get more study time - I got slightly more study time because my work was taken up with lots of young people experiencing more than usual trauma.
I had planned to spend more time on campus too especially as my younger son enrolled at a school very close to the University. Of course, this was debatable for me as I was still working from home and as a disabled woman I already had all the adjustments I need in my home office; and to the best of my knowledge I was less likely to put myself in harms way if I just remained at home, in my very own chaos. And, of course, we have experienced another 2 lockdowns since. So not a lot of real schooling is going on in the Smith household.
So, I am no closer to spending more time on campus and I'm still working permanently from home in my office at the bottom of the garden. I'm like a studious fairy in a shed. And it gets incredibly cold during the winter months.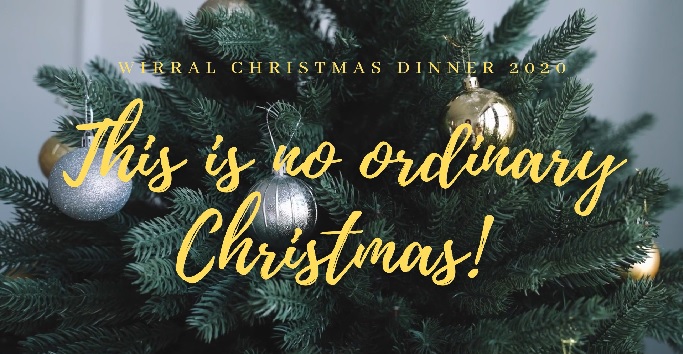 (Christmas Dinner Project, providing Christmas dinners to young care providers across the Wirral, operated by Karen)
As it got closer to October I realised that there was no way my little band of Christmas Dinner project planners were going to be able to plan for a Christmas Dinner on Christmas Day that involved a group of us spending time together to share gifts and eat dinner - usually donated and prepared by our great friend Paul Askew of the The Art School Restaurant in Liverpool. Not to be defeated, I got the gang back together and we put plans in place to provide the next best thing. The Wirral community and Tranmere Rovers Football Club came together and enabled us to provide those young adults with no family or anyone significant to have dinner with a traditional Christmas dinner with a luxury hamper and lots of quality gifts. It is really important that the gifts are great quality - our guests deserve nothing less.
Now Spring is in air. I'm hoping to get back on campus this year and quite excited to meet my research participants; we can learn so much from each other. When we are young and in care many of us don't see a way out of the system but I am proof that women can and do go on from the care system and thrive and I believe we should be loud and proud and demonstrate our successes for all children in care to aspire to.
https://www.liverpool.ac.uk/sociology-social-policy-and-criminology/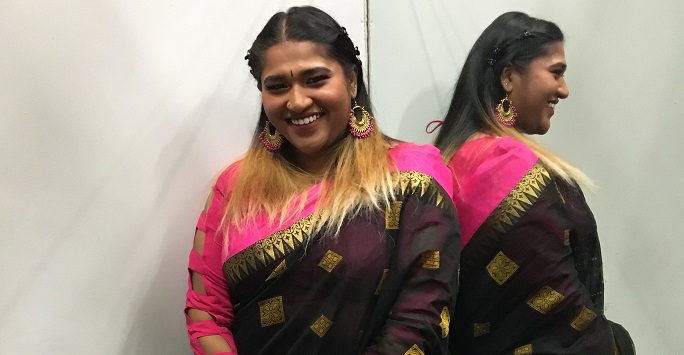 Laxmi Devi
School of Law Alumna
What challenges did the pandemic present for you during and after your studies and graduation?
During university, it was definitely the online classes and my mental wellbeing that posed a challenge for me. Online classes are not a novel concept but when combined with the stress of trying to complete my LLM and do the best I can in this unprecedented situation, it definitely took a toll on me mentally. Being from Malaysia, I had to make a quick decision as to whether I wanted to go home or stay in the UK to complete my LLM. It was no easy decision as the pandemic had also financially affected my family. With all these thoughts looming over me, it was difficult to navigate through online classes whilst trying to maintain my sanity. In the end, I made the conscious decision to return home to finish my online classes and dissertation in Malaysia.
I am happy to report I have graduated with Merit for my LLM, in Law, Medicine and Healthcare. Due to the pandemic I couldn't have a physical graduation ceremony but the University conducted an online graduation ceremony as the next best alternative. My current hurdle post-studies/graduation is unemployment. Unlike previous unemployment situations, the current one is definitely a harder pill to swallow. It is common to hear back from companies claiming not to have the budget they need to hire you due to the pandemic that has caused a worldwide economic recession. This can be a little disheartening, especially if one wishes to change their current financial situation and can also pose a mental struggle for those who feel their life plan has been delayed or has shifted direction due to this.
How did you overcome these challenges?
I am still in the learning curve, but what I have learned so far to help with my mental wellbeing especially, is to focus on the now. My mother tells me every day that things happen for a reason and that God always has a better plan than what we have for ourselves. I tried to think about tasks I can do now, to help my mental wellbeing rather than dwelling on the negative. Although this is easier said than done. I cherished the little things I am blessed with and am forever grateful for the wonderful moments I had with my friends; we did a lot of skype dates. I also had game nights with my family during and after my LLM.
I am also taking my current unemployment period, as me time. I am finally focusing on the storybooks, non-fiction books and TV shows that I didn't get to watch during my undergrad and LLM. I am focusing on my health and I now workout every day which has helped my mental wellbeing tremendously. My advice for anyone feeling overwhelmed, is to seek help, talk to friends, family and any other loved ones. Talking can do you a world of good and is the first step to recovering mentally.
Have the recent challenges enabled you to learn new skills, and how has that impacted you?
I have never been a fan of technology when it comes to work opportunities. I have always preferred a personal touch via the face-to-face approach. With the challenges I faced, I have learned how to navigate through online platforms such as LinkedIn, Indeed, Clubhouse etc. I have managed to understand how to create an online presence to make myself known to future employers and have developed a few new skills with some of the online courses I have taken and online talks that I have attended. This includes bettering my skills in relation to job applications, CVs, resumes and cover letters. This will definitely help me in future career opportunities as the one thing the pandemic has thought me, is that technology is here to stay. Rather than avoid it, we should embrace it and learn how to use it to our advantage to create opportunities for ourselves and avoid being left behind or forgotten.
What message would you give to fellow women in Law, reflecting on the past year?
Navigating life through the new normal is definitely a different type of challenge than the ones women may have previously faced. I would say to make this year's theme, #ChooseToChallenge, your daily motto. It is up to us to decide if we wish to face it head on or if we wish to dwell on the negative and be left behind instead. The choice is ours and I choose to jump through all the hurdles and obstacles that come my way, and create opportunities not only for myself but for other women and people during these tough times. I urge my fellow women to do the same!
International Women's Day is a global day to celebrate the achievements of women, you can head to their main website page to find out more information on their missions, what events are taking place and how to get involved.
Check out the university's events listings for a full line up of events for International Women's Day and don't forget to read our other blogs in the IWD series for 2021.
---