Researcher in Focus: Sue Jarvis
Posted on: 16 June 2021 by Nick Jones in 2021 Posts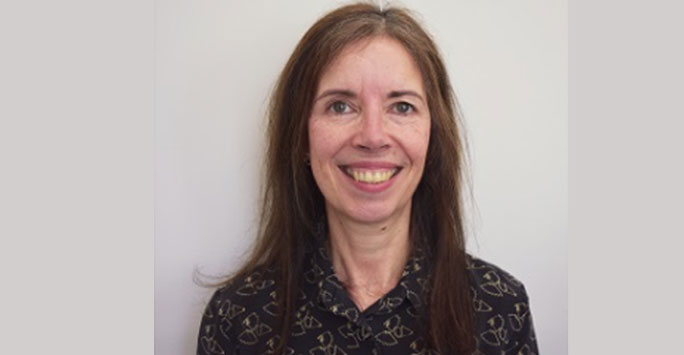 Our featured researcher this month is Sue Jarvis, Co-Director of the Heseltine Institute for Public Policy, Practice and Place. Find out more about her work at the Institute on improving local residents' access to policy making and her leading role in helping to shape Liverpool's response to the COVID-19 pandemic.
Sue joined the Heseltine Institute in 2019 having undertaken senior leadership roles in local government. She brings considerable experience of public sector policy and practice having led high impact projects focused on skills, employment and economic development in Liverpool City Region.
As the Heseltine Institute's Co-Director Sue leads engagement across local and regional stakeholders to align academic research with policy making in support of the development of successful, sustainable cities and city regions. The Institute's priority is for better informed policy making and uses research, thought leadership and fast policy transfer to co-create, impact and influence public policies.
Sue recently led a UKRI funded project using community-based participatory research methods to engage residents in a deprived neighbourhood of Liverpool in policy making. A key objective was to strengthen dialogue with and engagement of public and community partners in developing policy and services. The City Conversation – Building Place Based Partnerships for Inclusive Growth project also established a method of engaging and training community members and frontline workers to be researchers. This not only created a cadre of trained individuals, but produced a community-led research tool kit for public agencies to use. As a case study, the City Conversation project has illustrated how community-based participatory research methods have been affected by the pandemic and the wider implications for research practice. Learn more about this project here.
Responding to COVID-19
Sue is Co-Investigator with Professor Mark Boyle for the Responding to the COVID-19 economic (after)shocks project which is co-funded by NIHR Health Protection Research Unit in Emerging and Zoonotic Infections, the Centre of Excellence in Infectious Diseases Research, and the Alder Hey Charity. This project is producing and disseminating research, knowledge and expertise focussed upon remediating the immediate impacts of Covid-19 to strengthen the resilience of the Liverpool City Region economy. A series of COVID-19 Policy Briefs published in collaboration with the Liverpool City Region Combined Authority have been central to this response, designed to complement and add value to the work of civic leaders and policy makers.
Sue is also PI for the HEIF funded Bridging the Community Asset Data Gap: Building Back Better in Liverpool City Region project. This project aims to identify gaps in the local data ecosystems being used to inform economic policy in response to the effects of Covid-19, and to develop a framework to allow existing economic, social and environmental assets to be utilised more effectively in local economic development strategies.
Developing the Heseltine Institute's profile amongst public policy-makers and academics as a conduit for high-quality evidence-led policy interventions is an important strand of Sue's work. This includes submitting evidence to parliamentary inquiries, leading the Heseltine Institute's input as academic partner to the Liverpool City Region All Party Parliamentary Group and collaborating on an international footprint with the MetroLab Network of US cities and universities.
Follow the Heseltine Institute on Twitter.
---