Researcher in Focus: Christian Cooijmans
Posted on: 22 September 2021 by Nick Jones in 2021 Posts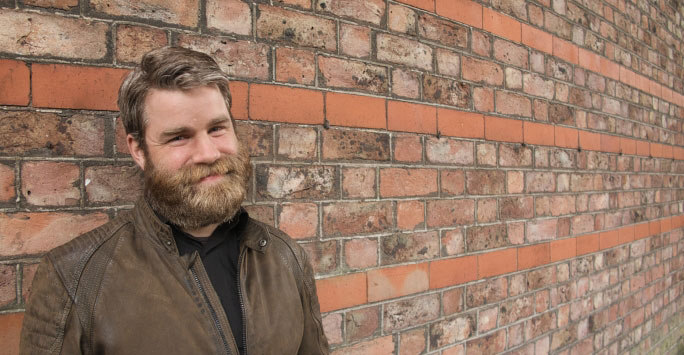 Our featured researcher of the month is Dr Christian Cooijmans, who is a British Academy Postdoctoral Fellow in the Department of Languages, Cultures, and Film. Chris' research explores the evolution and effects of viking endeavour across western mainland Europe, and examines how these activities were remembered and reinterpreted in the centuries to follow.
Having been awarded his doctorate in 2018, Chris was a postdoctoral fellow at the Institute for Advanced Studies in the Humanities at the University of Edinburgh. In Liverpool, he joined the Department of Languages, Cultures, and Film in early 2020 with his British Academy-funded project 'A Past in Progress: The Late Medieval Historiography of Viking Activity in the Low Countries', which focuses on regional memory and representation of earlier viking exploits.
Over the course of this postdoctoral fellowship, Chris has likewise continued to publish on the viking period itself, with his monograph on the topic, 'Monarchs and Hydrarchs', having been published by Routledge in 2020. In addition, his research has featured on a number of popular podcasts, including BBC History Extra and History of Vikings.
(Mis)remembering vikings
Viking seafarers left a profound impression on the peoples and societies they encountered, as their actions continued to reverberate across the cultural landscapes of later medieval Europe. In the Low Countries, numerous histories, hagiographies, and other narrative sources began to portray these vikings as increasingly abstract adversaries, who resembled their historical counterparts less and less.
To investigate and interpret this changing image, Chris' postdoctoral project has brought together hundreds of medieval Latin, Dutch, and French texts from the region, bridging a gap between the historical and historiographical study of the vikings. In doing so, this research will determine the narrative role(s) that these timeworn Scandinavian travellers continued to play in the establishment and preservation of identities and traditions in this crucial corner of the European continent.
Learn more about Chris on his staff page
Find Chris' research on Humanities Commons
---