University of Liverpool Staff Attend the University Alliance Silk Road Heritage Round Table Forum in China
Posted on: 20 September 2019 by Nick Jones in 2018 Posts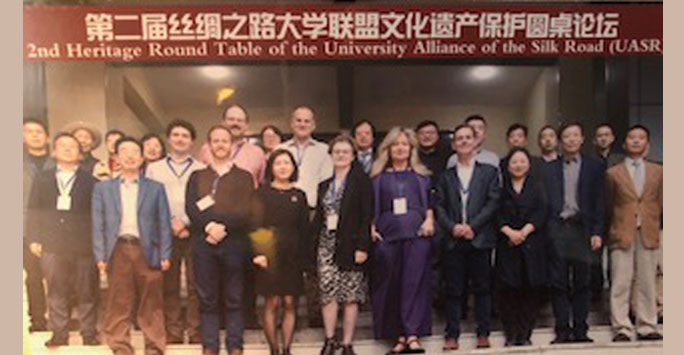 The University of Liverpool was delighted to participate in the Second University Alliance of the Silk Road Heritage Round Table Forum (September 16-19, 2019), hosted by Xi'an Jiaotong University, China.

The theme of the forum was exploring a multi-disciplinary approach to heritage conservation, aiming to promote the sustainable development of heritage in a multi-disciplinary framework and approach.
The UASR Heritage Round Table Forum was co-sponsored by the University of Liverpool and Xi'an Jiaotong University of China under the framework of the University Alliance of the Silk Road. The first UASR Heritage Round Table Forum was hosted by the University of Liverpool in 2018.
The participants included the University of Liverpool, Kazakhstan Nazarbayev University, China Hong Kong Polytechnic University, the University of Buffalo-New York State and Australia New South Wales University.
The event was also attended by several local experts from Chinese universities as well as the Shaanxi Institute of Cultural Heritage, Shaanxi Bureau of Cultural Heritage Protection and Museum of Terracotta Warriors and Horses will also attend and give lectures.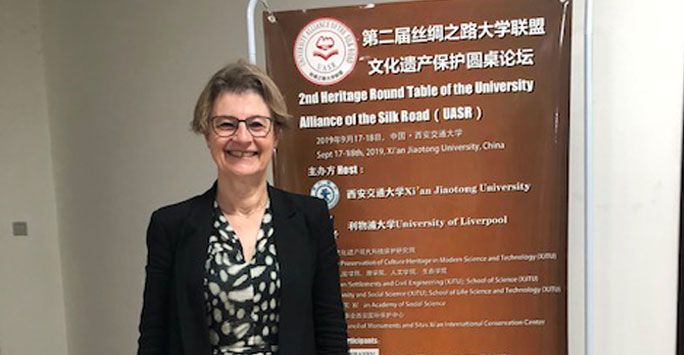 Professor Dinah Birch
Colleagues from the University of Liverpool in attendance included Professor Dinah Birch, Pro-Vice Chancellor for Cultural Engagement, Professor Martin Goffriller, who presented on the Dzhetyasar Culture, and Dr Andrew McClelland who delivered a presentation on walking as an innovative research method at historic sites.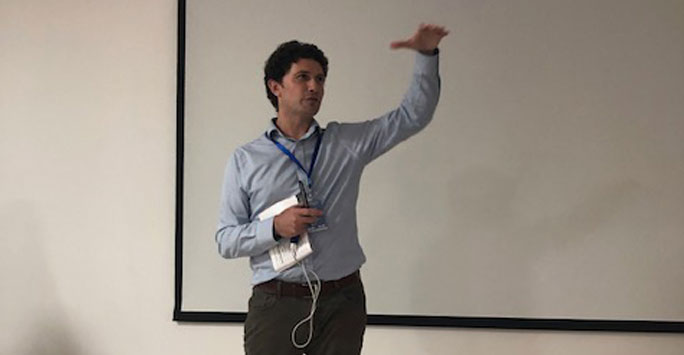 Dr Andrew McClelland
Besides these presentations, topics discussed included the need for heritage research to be cross-disciplinary and to encourage engagement from the humanities, physics, biology and social sciences. At the same time, the conservation of cultural heritage, such as how to sustainably develop tourism and related cultural industries was also recognised as a topic for continued discussion.
The forum also recognised the need for further study in the fields of investigation and analysis, including on-site and laboratory-based science and digital technology, archival research, historical literature studies and formal heritage research policy formulations.
As ever, it was an honour for our University colleagues to be able to attend, and we look forward to further collaboration opportunities in the future.
---