Researcher in Focus Dr Patrícia Rossini
Posted on: 18 December 2020 by Nick Jones in 2018 Posts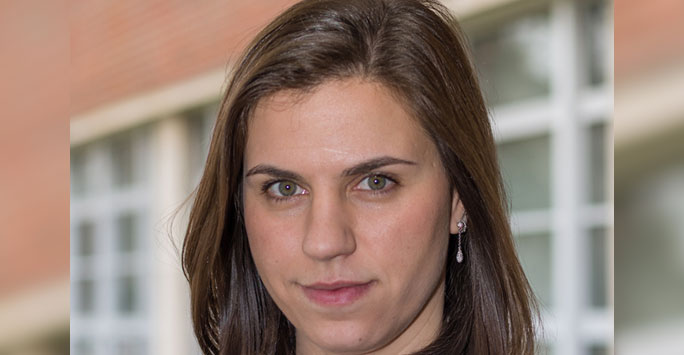 Meet this month's researcher in focus, Dr Patrícia Rossini. Patrícia is an inaugural Derby Fellow in the Department of Communication and Media. Her work is broadly focused on the democratic threats and opportunities posed by digital media.
Prior to joining the University of Liverpool in June 2019, Patrícia was a post-doctoral researcher at the School of Information Studies (iSchool) at Syracuse University (USA). Her research has been funded by social media companies such as Facebook, Twitter, and WhatsApp, as well as the Knight Foundation (USA).
Her current work mainly focuses on uncivil and intolerant online discourse and provides a conceptual framework to identify the extent to which these behaviors are democratically harmful.
This is the focus of two of her externally funded projects. The first project, funded by Twitter, leverages computational methods to develop metrics to assess "conversational health" — using indicators such as incivility, intolerance, and echo-chambers, and employs survey experiments to assess the validity of these metrics. The project is a collaboration between researchers in six universities across four countries.
The second project takes on a comparative approach to investigate the potentially detrimental effects of uncivil and intolerant behaviors online in four countries: Brazil, Germany, the UK and the US, in partnership with researchers at Loughborough University, George Washington University and Technical University of Munich (Cristian Vaccari, Rebekah Tromble and Yannis Theocharis).
Acknowledging that cultural and social contexts shape the types of content and behaviour that citizens perceive as intolerant, the project takes a comparative approach to examine the effects of online intolerance on targets and bystanders of this type of discourse.
On the realm of misinformation, her research has focused on the dynamics between private messaging apps, such as WhatsApp, and social media websites like Facebook, in shaping how citizens engage in political conversation, access information, and are exposed to or engage with misinformation.
Recently, Patrícia also received an ODA Rapid Response seed fund to study online misinformation in the context of the Covid-19 pandemic, in collaboration with Dr. Antonis Kalogeropoulos. She is also a co-investigator on a project to study whether visual misinformation is more effective (shareable and credible) than textual misinformation on social media and mobile messaging apps. This collaborative effort is based on survey experiments in eight countries across five continents.
Patrícia's work has been published by top communication journals such as Communication Research, New Media & Society, Social Media & Society, Political Studies, Journal of Deliberative Democracy and the Journal of Information, Technology and Politics.
She is also an active member of two academic associations, elected International Liaison for the Political Communication Division at the International Communication Association (ICA) and is an executive committee member for the Information, Technology & Politics Division of the American Political Science Association (APSA).
Learn more about Patrícia on her staff page.
---